Our professional technicians fix computers at your home or office fast!
Computer Repairs, Mac Repair, PC Repair, Laptop Repair, & IT Support.
Why choose Intuitive Strategy?
We have local computer technicians in Melbourne's Bayside & South East suburbs to help get your computer repaired as quickly as possible.
Our computer services are delivered onsite saving you time and money. We can meet you at your home, office or a location of your choice.
All our technicians are available for same day repairs at your business premises or at your house to get the job done fast on the day.
Thousands of residential customers and business owners trust and rely on us for prompt computer service because we always arrive on time.
Need an urgent repair completed? Our field technicians are available Monday to Friday from 9 am to 5 pm throughout Melbourne.
Our customers can't thank us enough, which is why we have so many 5-star computer repair reviews.
We have most computer repair parts, tools and accessories with us to repair your computer fast! If it's not on-hand we can source the right part for you.
We're not geeks or nerds; we are experienced IT professionals that are friendly, skilled and know how to troubleshoot any computer problem.
Each of our customers is paired with their very own private computer technician, backed by our remote technical support team.
Book a same-day computer repair service
Complete the form below for same-day computer repairs at your home or office throughout Melbourne.
Customer service testimonials
The services provided to me over several years have been exceptional. The knowledge of the staff is nothing short of incredible. I would not hesitate to recommend Intuitive Strategy to anyone seeking IT help and support.
I've been using Intuitive Strategy now for just on 3 years and I find their service friendly, reliable & efficient – this company really cares about it's customers. As a PC user for over 35 years I find their service impeccable.
Michael is the most professional Computer Geek that that we have ever contracted for our business. He responds to our emergency calls without delay and best of all he know his stuff. I can highly recommend Michael for any computer problem. Thanks des
Excellent thorough and friendly service—a commendable business model to emulate.
I received a prompt response to my request for help with some difficulties I was having with Outlook. Hugh worked through these logically and systematically and resolved everything to my satisfaction. I am satisfied and i will make use of Intuitive Strategies again.
Attn: Intuitive Strategy, I had another session with Hugh last week. It was remote due to lockdown. Again, Hugh was fantastic and really helpful and resourceful. As always my IT issues are resolved, done so quickly and efficiently and I one less issue I need to stress about. I highly recommend Hugh and the team. Kind regards, Jason Very Satisfied Customer
Excellent service from start to completion with the recent upgrade of my iMac with RAM and SSD. Hugh was my contact all the way through from live chat though to subsequent emails and all very promptly that helped me decide what will be best value vs. performance. Hugh came and picked up and dropped off the computer all within 48hrs. I Highly recommend these guys
We have used the services of Intuitive Strategy for a number of years. We cannot speak too highly of the fabulous support we receive – efficient, timely, friendly and never failing to solve our IT issues, best summarizes our experience with Intuitive Strategy.
Jonathan visited our business to help me with memory problems on my laptop. He was extremely efficient, professional, and knowledgeable. He upgraded the memory and seamlessly transferred all my information on to the new Hard-Drive without missing a beat. I was thrilled with his service and will definitely use his services again in the future.
Alex was fantastic. He gave me great advice, was able to see me at very short notice just before the new year and was friendly, professional and fantastic!! Will definitely recommend to all my friends and keep coming back for any future issues. Thanks.
What can we help you with?
Need fast, expert computer repairs in Melbourne? Our repairs technicians are ready to fix any computer problem at your business or home.
We are experts in Office 365 domain name setup, migration, application installation & specialise in Outlook 365 technical support.
Deploy reliable and up-to-date security to ensure protection for your business & personal data, user accounts and all your devices. 
Servicing all Windows PC's, Apple Devices, Desktops, Laptops, Business Workstations, fix boot issues, resolve slow computers and all-in-ones.
Searching for specialist Mac repairs in Melbourne, Brighton, Toorak or Malvern? Our Mac technicians are here for IT support at your office. 
After professional IT support on-site or over the phone? Our specialist IT consultants are available on-demand when you need us most.
New wireless network setup, troubleshooting NBN internet drop-outs, slow connections, installation of TP-Link Deco Mesh & Google Nest.
Synchronize your Apple iPad or Samsung Android tablet with your photos across all devices. Setup, training and security for your new device.
We can help you buy New Computers, Laptops, Desktops, Printers, Servers, Routers, Scanners, Peripherals and Software.
Supercharge your workstations with an SSD upgrade to maximize productivity and hardware performance.
Set up cloud backup solutions using Dropbox & OneDrive for your photos & documents, and assistance for accidentally deleted files recovery.
Setup offsite cloud backup solutions for all your sensitive data. Leverage Dropbox, Google Drive, iCloud & OneDrive for backup & collaboration.
Setting up a smart TV, Google Chromecast, Fetch, Apple TV, smart speakers, and streaming services like Netflix, Stan and Amazon Prime.
Improve productivity and work from anywhere in the world with a virtual private network (VPN) using Synology NAS + OpenVPN. We can deploy your private VPN today.
We can help you take your business to the next level with Google apps integration. Take advantage of all the G-Suite collaboration tools.
For over 20 years, Intuitive Strategy has been trusted by thousands of Australians to get their computer problems resolved fast. Our level of customer satisfaction is exceptional because we get the job done right the first time. Because all Intuitive Strategy technicians are local, you can always be sure that we will arrive on time and deliver reliable computer solutions. 
We provide the best computer repair, data recovery, and IT support services to businesses and residential customers throughout the week, Monday to Saturday, 9 am to 6 pm. All of our PC and Mac technicians are fully equipped for fast repairs, with specialist tools, parts and accessories on hand to fix any computer problem.
Another reason why more Australian's choose our professional IT support services because they get to work with a private expert every time. Our computer professionals are always available for remote technical support if your matter is urgent and needs a speedy resolution. We know your time is valuable and that all Australian businesses and homes rely on technology as an essential part of everyday life, which is why we offer same-day service.
Your local technician is on standby and ready to troubleshoot your IT problem, restoring your system to life. Everyone's time is important and having a broken computer or network outage is the last thing you need; that's why we always give you an exact timeslot for when your technician will arrive.
Is your home laptop or computer broken? Our resident technicians provide computer repairs in Cheltenham so you can get back to doing what you love. Our technicians are available to see you at your home or a location of your choice when it suits you. We can repair computers in Brighton East, Bentleigh, Elwood, Moorabbin, Mordialloc, Caulfield South and most other suburbs throughout Melbourne.
So don't wait around in a queue at a local computer shop or Apple store – call Intuitive Strategy for fast, professional advice and repairs – 1300 694 877.
Repairing all major brands
We have been repairing notebooks and desktops for over 20 years throughout Melbourne and work with most major brands. Let us repair your Asus, MSI, Dell, HP, Acer, Lenovo, Apple, Toshiba, Sony or Fujitsu computer today. We can help with power supply repairs, RAM upgrades, SSD upgrades and MacBook repairs. We can even help you upgrade your operating system and repair any software application.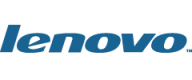 Need an on-site computer service? We come to your home or office the same day. As the leader in on-site computer repairs and IT support we are available throughout Melbourne. Intuitive Strategy technical support staff always run on time and are never late, ensuring you get fast service. Dedicated professionals in IT that you can trust, located in Bayside and South Eastern suburbs servicing the CBD.
Here's how we've been helping locals around Melbourne with their computer and laptop problems.
Travelling overseas and need professional computer repairs when abroad? Talk to Idaho PC Solutions, our overseas partners in the USA.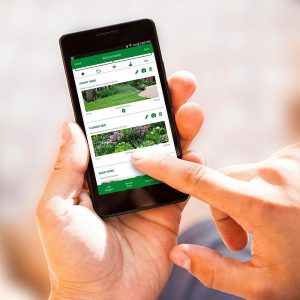 One of our networking experts, Hugh Macdonald, was recently invited to give a Wi-Fi master class at Rain Bird's regional conference in Melbourne. In this article, we look at how to improve Wi-Fi performance throughout the home or office, what hardware to use and the pros and cons of each, and our own expert tips and tricks.