We are experts at SSD upgrades in Melbourne, specialising in Windows and Mac computers! Do you want more performance and longer battery life out of your PC or MacBook? Upgrade your desktop computer, laptop or iMac today with an SSD and extra RAM. We will ensure that all your data is fully migrated to the new Solid State Drive. You will immediately notice a performance increase from the moment you push the power button!
It's time you upgraded your computer to ensure that you get the full potential out of it. Every second counts when you are doing something important on your computer and thanks to the use of SSD, you can now make the best use of your computer.
To make your computer faster than it was with a stock hard drive, SSD is the one you should choose. We select the best SSD to upgrade your computer with from a range of world leaders in SSD technology and install it for you. Upgrade to SSD and enjoy super-fast boot times and faster application loadings, while saving more and more data in the spare capacity.
Supercharge your computer today with SSD upgrades in Melbourne
Solid State Drives (SSDs) are more affordable than ever and we can do the full upgrade in as little as 2hours. We can also install extra RAM for you as part of the upgrade. We are available 7-days a week to pick up, upgrade and return your laptop or desktop computer. In most cases, we can complete the upgrade the very same day so you won't be without your computer for long.
Here's the proof of our work, a live SSD upgrade in Melbourne
We tested the speed of 2 laptops, side by side, one with an HDD and one with an SSD upgrade done in Melbourne. Watch this video and see how quickly the right computer boots up compared to the left computer. In fact, after the SSD upgrade we did in Melbourne the IBM Lenovo Thinkpad was twice as fast! The IBM laptop on the right booted up 2 times in the time it took the regular HDD boot up once.
What are the key benefits of upgrading to SSD in Melbourne?
When you think of technology improvements for notebooks, replacing the Hard Drive with SSD typically isn't top of mind. It's part of a process that most doesn't want to, or probably don't even realize can be done. The good news is that upgrading to SSD in Melbourne certainly will improve your experience and it's the kind of change that should make it worth considering.
Here are some benefits of upgrading your computer with an SSD:
Faster boot-up times
Programs open up and perform faster
Longer battery life due to lower power consumption
SSDs are up to 10 x faster than HDDs
Reduced likelihood of data loss
Increased overall performance
Should you upgrade with an SSD?
So should you upgrade with an SSD? The short answer is yes. Most computers are easily upgradable but always speak to us to ensure that it is possible for your computer. Some newer laptops, notebooks & desktops have been designed without a place for a hard drive to be physically attached, they are soldered in.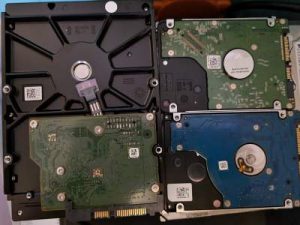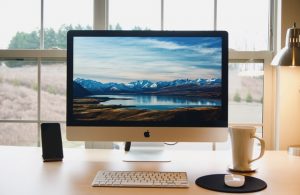 Which Mac & Windows computer upgradeable to SSD?
So you want to upgrade your computer with an SSD but are wondering if your computer can be upgraded. With all the options from mainstream brands such as Apple, HP or Dell, it might be challenging to determine which of these devices can use an SSD. SSD stands for solid-state drive and is generally a more modern & up-to-date version of your typical hard drive. Below we have put together a list of SSD upgrades in Melbourne that provide a guide for the types of devices that can be upgraded.
Apple MacBook Pro SSD upgrades in Melbourne
Toshiba laptop SSD upgrade Brighton
Acer laptop HDD replacement service Cheltenham
Windows desktop computer repair and SSD upgrades in Hampton
HP ProBook laptop HDD upgrade to SSD Mentone
Dell Inspiron upgrade service South Yarra
Asus, Samsung, Sony, MSI and many other brands can also be upgraded in St Kilda
Don't forget to add more RAM
Adding extra RAM to your computer will mean your computer can process more data at the same time. This will once again increase performance and mean you can have more things open at the same time. Call 1300-694-877 today to book your SSD upgrade and avoid unnecessary computer repairs in Melbourne.
Still searching for SSD upgrades in Melbourne? Throw out your old HDD and get a lightning-fast SSD installed on your computer. It's a great thing when your computer is doing everything you want quickly. The only inconvenience is that it will only do this for as long as the components are not overloaded. The solution? Every computer is a robot, and the RAM is the hard drive of its brain — more if you feel like it!
Boost your computer's performance even further with more RAM. Open more applications at the same time and keep doing what you love most!
Same-day pick-up, SSD upgrades in Melbourne and return within 24 to 48 hours – upgrade today to enjoy the benefits