Professional data recovery services
Need your deleted data recovered? We are here to help!
Intuitive Strategy are Melbourne's data recovery experts. Choose us to recover your data and restore your system today.  
We have over 20 year experience in the IT industry providing data recovery services. 
We can recover deleted data from crashed laptop & desktop hard drives and assist you with disaster recovery. Our data recovery services range from simple data backup support, laptop hard drive data recovery, desktop PC software recovery, corporate disaster recovery and data backup solutions. 
We are available from 8:30 am Monday to Friday so you can always rely on us to recover your data fast.
Same-day data recovery solutions
Get in touch for same-day service in recovering your home or business data today.
Customer service testimonials
Many thanks to Jonathan and the team for their very quick response to my call for help when my PC crashed and was under attack.
Within a couple of hours the system was up and running again and its back to business.
Their prompt attention and professionalism is to be congratulated.
Michael you are the best Computer technician that I have ever met. You are obviously very very experienced, very quick and knowledgeable and solved all my niggling computer problems. Will certainly be calling you if I experience any further issues. Thankyou.
Great service. . Very helpful staff and Pickup and delivery outside of business hours.
Thank you Alex, your service was impressive and I couldn't be happier with the outcome.
I got a quick solution to problem I faced.
Very helpful indeed.
Great service .. Thanks for the help
Laptop & desktop software data recovery experts
If you need local experts to recover your data you've found them. We are celebrating 20 years in the IT industry providing data recovery services in Melbourne. We can recover deleted files & crashed Windows and macOS operating systems. We offer a complimentary pick-up and return service at no extra charge to recover your data faster. Weather it's deleted or corrupt we can connect to you remotely and restore your data.
Same-day data restoration support
Speak to one of our friendly repair techs today or book online for immediate assistance.
Recovering data from leading computers
If it's a laptop or desktop you need data recovered from speak to us. We can get data back from HP, Asus, Acer, Lenovo, MSI, Dell, Apple MacBook, Toshiba, Sony and many other PCs and notebooks.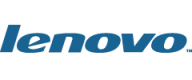 Data recovery for everyone
Our on-site data recovery consultants are available throughout Melbourne.
Book your data recovery service now
Book your same-day data recovery pick-up today.
Recent data recovery services
Here's how we've been helping locals around Melbourne recover their data.
April 20, 2021 Microsoft Office 365 OneDrive data recovery support in St Kilda.
April 7, 2021 Transfer data from old Mac to new Mac in Brighton.
March 18, 2021 Desktop PC data recovery service and supply of external USB HDD in Albert Park.
December 18, 2020 Desktop computer data recovery service in Hampton.
October 7, 2020 MacBook Air data recovery: MacBookAir7,2 Early 2015 liquid damage data retrieval in Beaumaris.