Professional data recovery services
Need your deleted data recovered? We are here to help!
Intuitive Strategy are Melbourne's data recovery experts. Choose us to recover your data and restore your system today.  
We have over 20 year experience in the IT industry providing data recovery services. 
We can recover deleted data from crashed laptop & desktop hard drives and assist you with disaster recovery. Our data recovery services range from simple data backup support, laptop hard drive data recovery, desktop PC software recovery, corporate disaster recovery and data backup solutions. 
We are available from 8:30 am Monday to Friday so you can always rely on us to recover your data fast.
Same-day data recovery solutions
Get in touch for same-day service in recovering your home or business data today.
Customer service testimonials
Problem solved promptly and efficiently. Thank you!
I've been using Intuitive Strategy now for just on 3 years and I find their service friendly, reliable & efficient – this company really cares about it's customers. As a PC user for over 35 years I find their service impeccable.
Michael is always so willing to assist, no matter how trivial the request. He comes promptly and cheerfully!
I would recommend his skills to all!
Michael was 100% professional and supportive. Would strongly recommend. Many thanks. Jerome
Excellent prompt service again. Thank you.
Laptop & desktop software data recovery experts
If you need local experts to recover your data you've found them. We are celebrating 20 years in the IT industry providing data recovery services in Melbourne. We can recover deleted files & crashed Windows and macOS operating systems. We offer a complimentary pick-up and return service at no extra charge to recover your data faster. Weather it's deleted or corrupt we can connect to you remotely and restore your data.
Same-day data restoration support
Speak to one of our friendly repair techs today or book online for immediate assistance.
Recovering data from leading computers
If it's a laptop or desktop you need data recovered from speak to us. We can get data back from HP, Asus, Acer, Lenovo, MSI, Dell, Apple MacBook, Toshiba, Sony and many other PCs and notebooks.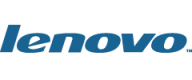 Data recovery for everyone
Our on-site data recovery consultants are available throughout Melbourne.
Book your data recovery service now
Book your same-day data recovery pick-up today.
Recent data recovery services
Here's how we've been helping locals around Melbourne recover their data.
September 15, 2021 Data recovery from faulty laptop in St Kilda.
August 2, 2021 Data recovery service in Brighton.
July 20, 2021 Deleted Photos data recovery attempt on Windows 10 & USB HDD in Brighton.
May 17, 2021 Apple Mac data recovery of desktop files from iCloud with data missing from folders in Hampton.
April 20, 2021 Microsoft Office 365 OneDrive data recovery support in St Kilda.