Professional data recovery services
Need your deleted data recovered? We are here to help!
Intuitive Strategy are Melbourne's data recovery experts. Choose us to recover your data and restore your system today.  
We have over 20 year experience in the IT industry providing data recovery services. 
We can recover deleted data from crashed laptop & desktop hard drives and assist you with disaster recovery. Our data recovery services range from simple data backup support, laptop hard drive data recovery, desktop PC software recovery, corporate disaster recovery and data backup solutions. 
We are available from 8:30 am Monday to Friday so you can always rely on us to recover your data fast.
Same-day data recovery solutions
Get in touch for same-day service in recovering your home or business data today.
Customer service testimonials
Jonathan was very helpful and fixed the storage issues with my mac book. He explained everything he was doing and provided recommendations.
Hugh has been, as always, most helpful in addressing in a very expert way my desktop issues.
Thanks to Alex from Intuitive Strategy with prompt service and a new screen in hand my daughter's laptop was fixed in no time in the convenience of our home. Assignments will be in and peace restored to the family. 🙂
Janine
Alex was fantastic. He gave me great advice, was able to see me at very short notice just before the new year and was friendly, professional and fantastic!! Will definitely recommend to all my friends and keep coming back for any future issues. Thanks.
Michael was 100% professional and supportive. Would strongly recommend. Many thanks. Jerome
Laptop & desktop software data recovery experts
If you need local experts to recover your data you've found them. We are celebrating 20 years in the IT industry providing data recovery services in Melbourne. We can recover deleted files & crashed Windows and macOS operating systems. We offer a complimentary pick-up and return service at no extra charge to recover your data faster. Weather it's deleted or corrupt we can connect to you remotely and restore your data.
Same-day data restoration support
Speak to one of our friendly repair techs today or book online for immediate assistance.
Recovering data from leading computers
If it's a laptop or desktop you need data recovered from speak to us. We can get data back from HP, Asus, Acer, Lenovo, MSI, Dell, Apple MacBook, Toshiba, Sony and many other PCs and notebooks.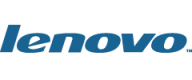 Data recovery for everyone
Our on-site data recovery consultants are available throughout Melbourne.
Book your data recovery service now
Book your same-day data recovery pick-up today.
Recent data recovery services
Here's how we've been helping locals around Melbourne recover their data.
March 18, 2022 Data file recovery for compressed cpgz file from within virtual machine in Armadale.
March 10, 2022 Data recovery and transfer to new desktop PC in Hampton.
February 2, 2022 Deleted data restoration to original location in Mentone.
November 25, 2021 HP Specter 13-4128TU SSD data recovery, Mailbox clean-up in Brighton.
September 15, 2021 Hardware repair of HP laptop; upgrade to WIndows 10 and security check in St Kilda.