Specialist Wi-Fi tech support services
Professional business & residential wireless networking support experts in Bayside Melbourne.
Wireless Networking Support specialists
We are wireless networking support pros for everyone in Melbourne. Our Wi-Fi & wired network setup consultants for business can speed up your IT environment. We are available on-site for networking IT support in Parkdale, Brighton, Mordialloc, Mentone, Hampton, and Bayside. Call on us Monday to Saturday from 8:30 am for same-day service. 
If you need NBN technical support, we are here to help! We provide NBN support for everyone on Telstra, TPG, IINET, Aussie Broadband, Optus, iPrimus, Exetel and all other NBN providers in Melbourne.
We have over 20 years of experience in the IT industry, so more local businesses choose us to support their computer networks.
Our professionals are available on the phone, remotely or on-site for any Wi-Fi challenges. Engage our experts today to resolve your network problems.
Here are some of our services suburb pages; computer repairs St Kilda, computer repairs Malvern.
Same-day Wi-Fi support for everyone
Book an appointment with our local Wi-Fi tech consultants today for same-day service at your business or at home.
Customer service testimonials
Thank you Bryn for your helpful support and advice. Excellent communications and we now know what to do if we have similar problems in future.
Excellent thorough and friendly service—a commendable business model to emulate.
Great service really friendly and efficient
Gladly recommend
After appointment time made, Michael attended my home without too much delay. All of my concerns re my IPad, computer and iPhone were resolved quickly and with lots of patience with regard to my lack of knowledge. Will definitely use Intuitive Strategy for any future problems.
Prompt and professional service. Laptop working better than new.
Wireless technical support specialists
We have been resolving Wi-Fi technical difficulties for well over 20 years. We can set up Wi-Fi routers, repeaters, Mesh networks and virtual private networks (VPNs) for business. Our tools help detect the best wireless network channel to use for faster transfers.
We can install the latest network hardware to enhance security and reliability at your home or workplace: any operating system, every device, all connected online.
Prompt, on-demand business Wi-Fi support
Does your business need WI-Fi support in Melbourne? Get in touch with our specialists for prompt networking technical support.
Have you got a business cloud backup solution in place? Speak to our cloud backup support team to create a data redundancy plan.
Working remotely, from home, or at the cafe? Ask us about VPN setup, support or network security to connect to your data from anywhere.
Facing slow, unreliable Wi-Fi reception at your office? Call our Wi-Fi support team to get priority support or to request an on-site visit.
Is your hard-wired network operating slower than it should? We can identify and replace faulty network cables & get your network running fast.
Still can't get your wireless router to talk to your repeaters? Then let us deploy a Mesh network at your office or home for fast reliable internet.
Looking for priority on-demand business IT support? Talk to us today to see how we can help.
Supporting Wi-Fi network hardware
We not only offer expert software support for cloud backup & networking devices. We also troubleshoot networking hardware devices such as routers, extenders and mesh devices.
We support TP-Link Deco & Archer, Netgear Nighthawk, Google Nest, D-Link, Asus TUF, Ubiquiti and many more.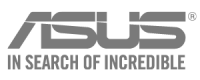 Searching for same-day Wi-Fi support near me? You've found the most reliable networking support in the Melbourne CBD and along the bay in Bayside.
Our support technicians are available in the South East suburbs of Melbourne of Cheltenham & Caulfield for on-site support.
Book your wireless support service now
Recent wireless networking support services
Helping locals around Melbourne resolve their Wi-Fi networking issues.
May 19, 2022 Networking support: iPad setup, OpenVPN & RDP deployment, onsite IT services, Windows server Macrium Rescue USB creation in Brighton.
May 18, 2022 Remote computer support: HP Color LaserJet Pro MFP M479fdw networking in Hampton.
May 10, 2022 TP-Link Deco X20 WiFi mesh network installation in Bentleigh.
May 6, 2022 Telstra NBN Wireless networking tech support in Sandringham.
April 22, 2022 MacBook WiFi networking tech support in Hampton.