Specialist Wi-Fi tech support services
Professional business & residential wireless networking support experts in Bayside Melbourne.
Wireless Networking Support specialists
We are wireless networking support pros for everyone in Melbourne. Our Wi-Fi & wired network setup consultants for business can speed up your IT environment. We are available on-site for networking IT support in Parkdale, Brighton, Mordialloc, Mentone, Hampton, and Bayside. Call on us Monday to Saturday from 8:30 am for same-day service. 
If you need NBN technical support, we are here to help! We provide NBN support for everyone on Telstra, TPG, IINET, Aussie Broadband, Optus, iPrimus, Exetel and all other NBN providers in Melbourne.
We have over 20 years of experience in the IT industry, so more local businesses choose us to support their computer networks.
Our professionals are available on the phone, remotely or on-site for any Wi-Fi challenges. Engage our experts today to resolve your network problems.
Here are some of our services suburb pages; computer repairs St Kilda, computer repairs Malvern.
Same-day Wi-Fi support for everyone
Book an appointment with our local Wi-Fi tech consultants today for same-day service at your business or at home.
Customer service testimonials
Hugh was able to efficiently resolve issue remotely.
Very grateful for timely & friendly response.
Was an issue with screen replacement The technician Jonathan did a great job returned the next night and fixed the problem also fixed my larger screen at no cost much appreciated
Would highly recommend great job
Rob
Hi Guys,
Great service thanks.
Alex has once again sorted out everything we need.
Michael was efficient, pleasant and very knowledgeable.
All experiences with Intuitive Strategy are positive. Michael is extremely professional and knows what he is doing. Follow up is 100%. Would absolutely recommend.
Wireless technical support specialists
We have been resolving Wi-Fi technical difficulties for well over 20 years. We can set up Wi-Fi routers, repeaters, Mesh networks and virtual private networks (VPNs) for business. Our tools help detect the best wireless network channel to use for faster transfers.
We can install the latest network hardware to enhance security and reliability at your home or workplace: any operating system, every device, all connected online.
Prompt, on-demand business Wi-Fi support
Does your business need WI-Fi support in Melbourne? Get in touch with our specialists for prompt networking technical support.
Have you got a business cloud backup solution in place? Speak to our cloud backup support team to create a data redundancy plan.
Working remotely, from home, or at the cafe? Ask us about VPN setup, support or network security to connect to your data from anywhere.
Facing slow, unreliable Wi-Fi reception at your office? Call our Wi-Fi support team to get priority support or to request an on-site visit.
Is your hard-wired network operating slower than it should? We can identify and replace faulty network cables & get your network running fast.
Still can't get your wireless router to talk to your repeaters? Then let us deploy a Mesh network at your office or home for fast reliable internet.
Looking for priority on-demand business IT support? Talk to us today to see how we can help.
Supporting Wi-Fi network hardware
We not only offer expert software support for cloud backup & networking devices. We also troubleshoot networking hardware devices such as routers, extenders and mesh devices.
We support TP-Link Deco & Archer, Netgear Nighthawk, Google Nest, D-Link, Asus TUF, Ubiquiti and many more.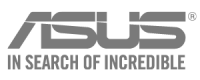 Searching for same-day Wi-Fi support near me? You've found the most reliable networking support in the Melbourne CBD and along the bay in Bayside.
Our support technicians are available in the South East suburbs of Melbourne of Cheltenham & Caulfield for on-site support.
Book your wireless support service now
Recent wireless networking support services
Helping locals around Melbourne resolve their Wi-Fi networking issues.
September 23, 2021 Work from home setup: RDP configuration to Intel NUC via VPN and remote desktop access router port forwarding networking support in Brighton.
September 21, 2021 Synology NAS technical support for Mac in Hampton.
September 20, 2021 Telstra NBN Internet trouble shooting in Elsternwick.
September 14, 2021 Brother MFC-7860DW wireless printer networking setup in Malvern.
August 30, 2021 Remote technical support: IINET NBN check and IT service in Hampton.