On-site Laptop & Desktop Maintenance services
Experts in laptop & desktop maintenance for businesses & residents of Melbourne.
Laptop & Desktop Maintenance
We provide professional laptop & desktop maintenance services to businesses and domestic customers in Melbourne. 
Call on us Monday to Friday from 8:30 am for same-day computer service.
With over 20 years experience in the IT industry you can count on us to get the job done right.
So talk to us today about ongoing or on-demand laptop and desktop computer maintenance services.
Same-day computer maintenance for everyone
Book an appointment with our local computer maintenance experts today for same day computer service.
Customer service testimonials
Thank you Bryn for your helpful support and advice. Excellent communications and we now know what to do if we have similar problems in future.
I was very happy that Michael was able to not only explain my issue, but also provide a checklist to work through it for future reference. Then saving it to my desktop
Excellent service from start to completion with the recent upgrade of my iMac with RAM and SSD.
Hugh was my contact all the way through from live chat though to subsequent emails and all very promptly that helped me decide what will be best value vs. performance.
Hugh came and picked up and dropped off the computer all within 48hrs.
I Highly recommend these guys
Alex was friendly, fast and helpful. I highly recommend him and the team at Intuitive Strategy!
I got a quick solution to problem I faced.
Very helpful indeed.
Great service .. Thanks for the help
Celebrating 20 years of computer services excellence
After working in the IT industry for over 20 years we know what it takes to provide excellent computer services. Our technicians have the skills, knowledge and tools to maintain your desktop, laptop or workstation computers. Get in touch today for onsite service in Brighton, Cheltenham, Moorabbin, Caulfield, Bentleigh East, St Kilda, Ormond and McKinnon.
Priority on-demand business systems maintenance
Talk to our business computing team today about an on-demand maintenance solution for your organisation.
IT maintenance for all major technology brands
We specialise in maintaining business workstations and provide prompt software support for Windows 10, macOS and Office 365. Our on-demand technology maintenance team is available throughout Melbourne. 
Our WiFi networking experts can maintain TP-Link, Netgear, D-Link, Linksys, ASUS and CISCO network hardware. Ensuring your home and business IT environment is always operational, safe and secure.
Our Cloud technology specialists are can assist you with maintaining your data backups in Dropbox, OneDrive, Google Drive and iCloud. We can even assist in setting up a new backup if you don't already have an off-site backup solution.
We even offer on-demand workstation support from Dell, Apple MacBook, HP, Acer, Lenovo, Asus, MSI, Toshiba, Sony, Fujitsu and many more.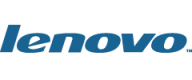 IT maintenance for everyone
Melbourne's local IT maintenance and computer services company in a suburb near you.
Book your IT maintenance service now
Book your same-day IT maintenance service today to get help fast!
Recent laptop & desktop maintenance services
Helping locals around Melbourne with their computer maintenance services.
June 17, 2022 Google 2-step verification setup and Outlook App password configuration for Gmail access in Parkdale.
June 10, 2022 Networking technical support in Moorabbin.
June 8, 2022 Remote Gmail 2-Step verification app password creation and setup for Outlook app in Windows in Hampton.
June 1, 2022 Synology NAS installation and SSD upgrade in Hampton.
June 1, 2022 Brother MFC printer computer service in Highett.