Virus & Malware Removal Melbourne
Removing virus & malware throughout Melbourne for 20 years.
Professional security threats removal for Mac & Windows computers in Melbourne.
Need virus & malware removal services fast in Melbourne? We have over 20 year experience in removing viruses and malware infections from Windows computers and macOS. Our security experts are are ready to help Monday to Saturday from 8:30 am to help get you back online safely.
We are available to assist you on-site in Brighton, Hampton, Sandringham, Mentone, Parkdale, Caulfield & Cheltenham with virus removal. We can also help in most Melbourne metro and south east suburbs to remove malware.
Deploy AVG Internet Security software on your Windows computer or Intego Mac security on your Apple macOS to stay safe today.
Remain protected from ransomware, phishing, ID theft and hacking with up-to-date security firewalls and OS updates.
Customer service testimonials
Extremely efficient and expert service. Michael is very knowledgeable and professional and was able to rectify our computer/phone problems with minimum fuss. Highly recommend and will use again!
Michael is always reliable and very knowledgable. He has helped me out on a number of occasions and consistently produced great result.
The services provided to me over several years have been exceptional. The knowledge of the staff is nothing short of incredible. I would not hesitate to recommend Intuitive Strategy to anyone seeking IT help and support.
Was an issue with screen replacement The technician Jonathan did a great job returned the next night and fixed the problem also fixed my larger screen at no cost much appreciated Would highly recommend great job
A reliable & prompt sevice, professionally and efficiently performed. Always find solution to problem presented. Highly recommended.
Thank you Bryn for your helpful support and advice. Excellent communications and we now know what to do if we have similar problems in future.
Hugh was very helpful and the problem appears to have been solved. I've not had an opportunity today to use the computer until now, but so far all seems to be OK. Will let you know if not. Thank you.
I would recommend Jonathan's services to anyone. He was prompt, polite and very helpful. My computer is working at an unbelievable speed now, just like new! Thank you very much, Jonathan.
Jonathan visited our business to help me with memory problems on my laptop. He was extremely efficient, professional, and knowledgeable. He upgraded the memory and seamlessly transferred all my information on to the new Hard-Drive without missing a beat. I was thrilled with his service and will definitely use his services again in the future.
Thanks to Alex from Intuitive Strategy with prompt service and a new screen in hand my daughter's laptop was fixed in no time in the convenience of our home. Assignments will be in and peace restored to the family. 🙂
Malware removal for iPhone & PC
In general, iPhones cannot run malware unless you have gone through a deliberate process to jailbreak your iPhone. Most of these situations happen from either a remote attack done to your PC or by way of a compromised password allowing the attacker access to your email account.
If you've been advised by your bank to remove malware from your iPhone or computer there are some basic checks that we can talk you through. Once this is done, you can advise your bank that your computer and phone have been checked for malware to prove that you've taken the necessary steps in securing your devices.
What we would do in this situation is advise you to change important passwords, such as email accounts, internet banking, or anywhere else you believe you may have sensitive information stored (or assist you in doing so if required) and then we would perform a thorough malware check of your computer. We will also discuss some best practices for passwords.
Viruses & malware we've removed
Rootkit Virus
ILOVEYOU Virus
Cryptography Vulnerabilities
Fake Updates
Driver Updater

News Malware Attacks

Fake Anti-Malware
Philshing
ID-Theft
AI Attacks
Phone Scams
Remote Hackers
Cryptojacking
Browser Injections
Ransomware
Pop-ups & Malware
Firewall Breach
Business IT Security for Windows & Mac
We've been providing businesses & residents of Melbourne with reliable IT security services the 1990's. We can deploy and maintain your businesses IT security software. Let us remove data encryption viruses, trojans, worms, cryptolocker, adware, ransomware and any other security threat.
Ensure your business's data is always safe & backed up to USB and cloud. Let us deploy a secure VPN solution for your business. A VPN will add another layer of virus, malware and hacking protection for remote users. We are experts in Synology NAS solutions for data security, backup and collaboration.
At home make sure you always have Windows File History or Apple macOS Time machine active for data backup. Keep your operating system and software up-to-date for security reasons and run regular virus scans.
Book your virus or malware service now
Book your same-day security support service today to regain control of your computer!
Recent security support services
Helping locals around Melbourne with viruses, malware removal and IT security services.
June 14, 2022 Hacking assessment, MacBook reformatted, no security breach found on iOS in Oakleigh.
May 25, 2022 Remote security technical support in Hampton.
April 29, 2022 Windows computer malware removal in Eveleigh.
January 10, 2022 Remote technical support, browser notification cleanup in Armadale.
December 20, 2021 AVG Internet Security subscription renewal and software update in Brighton.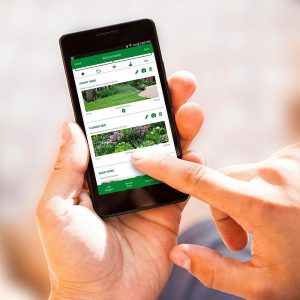 One of our networking experts, Hugh Macdonald, was recently invited to give a Wi-Fi master class at Rain Bird's regional conference in Melbourne. In this article, we look at how to improve Wi-Fi performance throughout the home or office, what hardware to use and the pros and cons of each, and our own expert tips and tricks.