Local Computer Repairs in Brighton
Your local computer repairs and laptop repairs experts in Brighton.
Computer Repairs Brighton
Same-day on-site computer repairs in Brighton. Your desktop or laptop problems fixed fast! We are Brighton's local computer experts with over 18 years experience. Our technicians are available to see you at your home or office today. We offer expert computer advice for all Brighton customers and for every device. We have a wide range of solutions for your laptop computer problems in Brighton. Our expert technicians provide on-site computer services (data recovery, laptop repair, wireless networking, and desktop pc repairs).
Let us come to you, on-site computer solutions in Brighton to fix your computer without hassle. Any day and time, we will be there, to repair your computer. Repairing your laptop or desktop PC every day of the week (Monday – Friday). Same day computer repair service in Brighton by a local computer technician made easy.
Computer repair Brighton, laptop repairs, desktop repairs, notebook repairs!
Local computer repairs in Brighton
Select us as your local computer repair experts in Brighton. Just around the corner we can come to Bay Street in Brighton to fix your laptop or desktop! We fix everyone's problems in the community and offer reliable computer services in Brighton.
Brighton's computers fixed the first time, every time – call us today on 1300-694-877!
Your laptop repaired in Brighton
We can repair just about any laptop. Our expert computer technicians can trouble shoot all major notebook brands. We can come out to you on-site in Brighton and have your laptop repaired in no time!
Here are just some of the commonly fixed brands:
Toshiba Satellite, Quosmio, KIRAbook, Protege and Tecra laptop repairs Brighton
Asus ROG, VivoBook, TAICHI, ZENBOOK and Transformer notebook repairs Brighton
HP Pavilion, ProbBook, and ENVY laptop repairs Brighton
Lenovo Thinkpad notebook repairs Brighton
Acer Aspire laptop repairs Brighton
Dell Inspiron, XPS and Alienware notebook repairs Brighton
We can also repair Apple Macbook's in Brighton
Most common cause of laptop repairs is due to Windows system failure or Hard Disk Drive problems. We can repair, replace or upgrade your HDD with an SSD to make faster and more efficient!
Same-day computer repairs
Book an appointment with a local computer repair expert in Brighton today.
For same-day repairs at your home, office or a location of your choice.
Customer service testimonials
I was very happy that Michael was able to not only explain my issue, but also provide a checklist to work through it for future reference. Then saving it to my desktop
As always, prompt, fast and effective support
Very happy with the service provided by Bryn who was prompt, efficient and courteous. It was a pleasure to have him help us out.
Great service by Jonathan and very cost efficient. Would highly recommend to anyone needing IT assistance.
Hugh was very helpful and the problem appears to have been solved. I've not had an opportunity today to use the computer until now, but so far all seems to be OK. Will let you know if not. Thank you.
Notebook & desktop upgrade experts in Brighton
Priority business workstation repair service
Talk to our team of business workstation experts today or book online for immediate support.
Computer brands repaired in Brighton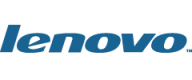 Book a same-day computer repair in Brighton
Book your same-day computer service or IT support service today and we will call you right back to assist.
Recent Computer Repairs services in Brighton
Helping locals around Brighton with their computer problems and technical difficulties.
April 28, 2021 Computer repair: Logitech MX Anywhere 2S options driver installation in Brighton.
February 10, 2021 Desktop computer repair: PC suddenly shut off and is now stuck in Windows repair loop in Brighton.
January 14, 2021 Desktop computer repair: graphics card hardware upgrade, Office 365 Personal installation, Outlook IMAP email account configuration, Windows image backup setup, system shutdown and auto boot scheduled in Brighton.
November 2, 2020 laptop computer repair: slow NBN Optus computer speed check and Windows 10 support in Brighton.
July 28, 2020 Laptop computer repair: networking support in Brighton.