Local Computer Repairs in South Yarra
Your local computer repairs and laptop repairs experts in South Yarra.
Computer Repairs South Yarra
Intuitive Strategy offer computer repairs in South Yarra with our professional computer service. Our technicians are available at your home, office or business location the same-day. Offering expert computer advice to all our customers and friendly service. We have over 10years experience resolving computer problems and providing solutions.
Our work is carried out on site in South Yarra at your leisure and a time that is suitable for you. We can see you just about any day of the week Monday through Saturday. Have your computer repaired in South Yarra the same day with our on-site computer repair service.
Desktop computer repair South Yarra, desktop repairs, laptop repairs and notebook repairs in South Yarra at your convenience!
Local computer repairs in South Yarra
Yes we are your local computer repair experts in South Yarra. You may have seen us around Chapel Street in South Yarra resolving nasty computers problems! Support the local community by using fast and reliable computer services in South Yarra. Speak to us today and you will be speaking with an expert first time.
Computers fixed the first time, every time – call us today on 1300-694-877!
Apple Macbook laptop repair experts South Yarra
We can fix just about any problem with your Apple Mac device.
Mac laptop repairs
Apple Time-machine & Time-capsule setup
Business computer networking configuration
Wireless printer setups for Mac OS X
MacKeeper and MacDefender Virus removal South Yarra
Same-day computer repairs
Book an appointment with a local computer repair expert in South Yarra today.
For same-day repairs at your home, office or a location of your choice.
Customer service testimonials
As always, prompt, fast and effective support
Alex was wonderful – the service was fast and friendly. After having trouble finding a company that was able to fix my computer issues I was lucky to find Intuitive Strategy.
Should I ever need computer support again I will be straight back!
Thanks guys – much appreciated.
Johnathan
Excellent service turnaround time and prompt service. Will definitely reuse and recommend this business
Thank you
I was delighted with the prompt service I received when my computer and I went into meltdown. Highly recommend!!
As always excellent service.
Notebook & desktop upgrade experts in South Yarra
Priority business workstation repair service
Talk to our team of business workstation experts today or book online for immediate support.
Computer brands repaired in South Yarra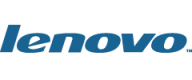 Book a same-day computer repair in South Yarra
Book your same-day computer service or IT support service today and we will call you right back to assist.
Recent Computer Repairs services in South Yarra
Helping locals around South Yarra with their computer problems and technical difficulties.
August 13, 2021 Onsite computer repair in South Yarra.
November 29, 2018 Onsite Small Business IT Support: Desktop computer repair & clean after being unable to boot to POST in South Yarra.
February 24, 2017 HP Pavilion laptop upgrade to 8GB RAM in South Yarra.
November 7, 2016 Assessment of Dell 13-7438 with liquid damage in South Yarra.
November 5, 2016 HP Pavilion 15-p027tx laptop repair: charger port replacement service in South Yarra.