Local Computer Repairs in Springvale
Your local computer repairs and laptop repairs experts in Springvale.
Computer Repairs Springvale
Same-day computer repairs
Book an appointment with a local computer repair expert in Springvale today.
For same-day repairs at your home, office or a location of your choice.
Customer service testimonials
Hugh thank you so much for your assistance – we were most satisfied with your service and appreciate your help on this project.
Problem solved promptly and efficiently. Thank you!
A reliable & prompt sevice, professionally and efficiently performed.
Always find solution to problem presented.
Highly recommended.
Hugh was terrific. He communicated his time, the work in progress and the drop off. The work done was very professional and pleasing.
Michael was a pleasure to work with. There was plenty of communication pre service where he explained in detail what he would be doing to enhance computer.
Computer was ready the same day. Super fast and friendly service. Not to mention how fast my laptop was when it was when it came back.
Will definitely use him again if need be!!
Notebook & desktop upgrade experts in Springvale
Priority business workstation repair service
Talk to our team of business workstation experts today or book online for immediate support.
Computer brands repaired in Springvale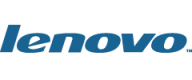 Book a same-day computer repair in Springvale
Book your same-day computer service or IT support service today and we will call you right back to assist.
Recent Computer Repairs services in Springvale
Helping locals around Springvale with their computer problems and technical difficulties.