Local Computer Repairs in Brighton East
Your local computer repairs and laptop repairs experts in Brighton East.
Computer Repairs Brighton East
Need local computer repairs in Brighton East? Then you need our expert computer repairs technicians, we are ready to visit you onsite today, at your business, home or office at a time that suits you.
We can come to you in Brighton East whenever you like (9am – 6pm), any day of the week. Your computer repaired in Brighton East the same day with our onsite computer repair service.
Computer repair Brighton East, notebook repairs, desktop repairs, laptop repairs in Brighton East. You nominate the time and day and we will come to you!
Local computer repairs in Brighton East
We are Brighton's local computer experts and are here to help repair your PC or laptop! We are available in most suburbs around Brighton East. We are a local Bayside business and support residents and businesses. Our computer services will follow you wherever you go, south to Hampton East, Moorabbin East, Sandringham and Highett.
Heading north we can see you in Caulfield East, Elwood, St Kilda and Malvern East. Go east and you will find our computer technicians in Ormond, Bentleigh East, Carnegie and Murrumbeena.
Laptop repairs in Brighton East
We have the skills, tools and knowhow to repair all laptops in Brighton East. Our experienced computer technicians can trouble shoot and provide on-site repairs at your home or office. We come out to you on-site in Brighton East and can have your laptop repaired on the spot!
Here are just some of the commonly fixed brands:
Lenovo Thinkpad notebook repairs Brighton East
Acer Aspire laptop repairs Brighton East
Toshiba Satellite, Quosmio, KIRAbook, Protege and Tecra laptop repairs Brighton East
Asus ROG, VivoBook, TAICHI, ZENBOOK and Transformer notebook repairs Brighton East
Dell Inspiron, XPS and Alienware notebook repairs Brighton East
HP Pavilion, ProbBook, and ENVY laptop repairs Brighton East
We can also repair Apple Macbook's in Brighton East
Fixes for common problems like WIndows 10 self-repair loop, update and driver failures. We can repair, replace or upgrade your HDD with an SSD to make faster and more efficient!
SSD upgrades in Brighton East
We've been installing SSD and upgrading laptops and desktops to solid state drives for many years in Brighton East.
Fresh Windows and Apple SSD installation
We use Samsung, Kingston, Intel and many other high end SSDs for upgrade
Same-day computer repairs
Book an appointment with a local computer repair expert in Brighton East today.
For same-day repairs at your home, office or a location of your choice.
Customer service testimonials
Great service and answered all my questions. Corrected my problems. Highly recommended. Very polite also.
Very happy with the service and outcome today. Jonothan very nice young man. So pleased that our request was processed quickly which enabled us to get back on track.
I was delighted with the prompt service I received when my computer and I went into meltdown. Highly recommend!!
All experiences with Intuitive Strategy are positive. Michael is extremely professional and knows what he is doing. Follow up is 100%. Would absolutely recommend.
The services provided to me over several years have been exceptional. The knowledge of the staff is nothing short of incredible. I would not hesitate to recommend Intuitive Strategy to anyone seeking IT help and support.
Notebook & desktop upgrade experts in Brighton East
Priority business workstation repair service
Talk to our team of business workstation experts today or book online for immediate support.
Computer brands repaired in Brighton East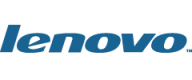 Book a same-day computer repair in Brighton East
Book your same-day computer service or IT support service today and we will call you right back to assist.
Recent Computer Repairs services in Brighton East
Helping locals around Brighton East with their computer problems and technical difficulties.
May 5, 2021 Desktop computer repair: Windows 10 image backup configuration in Brighton East.
December 15, 2020 Laptop computer repair: hard drive replacement with SSD in Brighton East.
October 14, 2020 Desktop computer repair: SSD upgrade to 1TB Samsung EVO & upgrade to Windows 10 x64 in Brighton East.
April 27, 2020 Windows laptop repair: blue screen fix in Brighton East.
April 14, 2020 Asus laptop model R501V computer repair and SSD upgrade, iMac 2010 hard drive removal, Office 2019 home student installation in Brighton East.