Local Computer Repairs in St Kilda West
Your local computer repairs and laptop repairs experts in St Kilda West.
Computer Repairs St Kilda West
Intuitive Strategy provide computer repairs in St Kilda West and desktop & laptop support services. Our expert computer technicians have over 10years experience and are available at your business today or at your home. We offer expert computer advice in St Kilda West for all computers. We are experts with laptop computer problems in St Kilda West and providing quality computer solutions (data recovery, laptop service, wireless networking, pc repairs).
Our techs can come to you, on-site computer solutions in St Kilda West to fix your computer so you can continue with your day. Choose a day and time and we will be there to repair your computer. Let us service your laptop or desktop PC on just about any day of the week. Same day computer repair service in St Kilda West by your local computer technician is easy.
Desktop & laptop computer repairs St Kilda West and notebook repairs in St Kilda West to suite you!
Local computer repairs in St Kilda West
We are your local computer repair experts in St Kilda West. Catch us around Beaconsfield Parade in St Kilda West getting laptops & desktops back up and running! We aim to fix everyone's problems in the community and offer reliable computer services in St Kilda West.
St Kilda West's computers fixed the first time, every time – call us today on 1300-694-877!
Same-day computer repairs
Book an appointment with a local computer repair expert in St Kilda West today.
For same-day repairs at your home, office or a location of your choice.
Customer service testimonials
Attn: Intuitive Strategy,
I had another session with Hugh last week. It was remote due to lockdown.
Again, Hugh was fantastic and really helpful and resourceful. As always my IT issues are resolved, done so quickly and efficiently and I one less issue I need to stress about.
I highly recommend Hugh and the team.
Kind regards,
Jason
Very Satisfied Customer
Excellent thorough and friendly service—a commendable business model to emulate.
Jonathan came to my house on short notice and got my laptop up and running.
He was very polite and professional. A real gentleman.
Thank you so much for fixing my computer after a Microsoft update left me high and dry woth an unacessable computer.
Fabulous service which I highly recommend.
Thank you!
Jonathan visited our business to help me with memory problems on my laptop. He was extremely efficient, professional, and knowledgeable. He upgraded the memory and seamlessly transferred all my information on to the new Hard-Drive without missing a beat.
I was thrilled with his service and will definitely use his services again in the future.
prompt efficient expert professional and more than reasonably priced
Notebook & desktop upgrade experts in St Kilda West
Priority business workstation repair service
Talk to our team of business workstation experts today or book online for immediate support.
Computer brands repaired in St Kilda West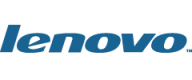 Local computer repairs near me
We spent many hours each day completely computer repairs St Kilda West. Our local experts are helping business and residents get their computer problems fixed. Find computer repairs near me in St Kilda West, technical support, data recovery, wireless networking or Mesh setups.
Search for computer repairs near me, and you will find see us on the first page for St Kilda West. We help locals get their computers working after a virus or malware infection, power supply failure or Windows 10 crash. We have the latest tools, up-to-date knowledge and expertise to repair your computer.
Nearby suburbs that we service
Book a same-day computer repair in St Kilda West
Book your same-day computer service or IT support service today and we will call you right back to assist.
Recent Computer Repairs services in St Kilda West
Helping locals around St Kilda West with their computer problems and technical difficulties.
September 2, 2014 desktop computer repair: windows 8 crash recovery, system reformat and data recovery support in St Kilda West.
We help local businesses keep their technology working​