Local Computer Repairs in Prahran
Your local computer repairs and laptop repairs experts in Prahran.
Intuitive Strategy and computer repairs in Prahran offer a professional computer service. Our technicians are available at your home, office or business location the same-day. Offering expert computer advice to all our customers and friendly service.
We do our work on site in Prahran for your convenient at a time that is suitable for you. We can see you just about any day of the week Monday – Saturday. Have your computer repaired in Prahran the same day with our on-site computer repair service.
PC computer repair Prahran, desktop repairs, laptop repairs and notebook repairs in Prahran at your convenience!
Local computer repairs in Prahran
We are all for locals and local computer repair experts in Prahran. You may have seen us around Commercial Road in Prahran helping fix computers! We support the local community by offering fast and affordable service. Speak to us today and you will be speaking with an expert first time.
Computer fixed the first time, every time – call us today on 1300-694-877!
Same-day computer repairs
Book an appointment with a local computer repair expert in Prahran today.
For same-day repairs at your home, office or a location of your choice.
Customer service testimonials
Many thanks to Jonathan and the team for their very quick response to my call for help when my PC crashed and was under attack.
Within a couple of hours the system was up and running again and its back to business.
Their prompt attention and professionalism is to be congratulated.
A reliable & prompt sevice, professionally and efficiently performed.
Always find solution to problem presented.
Highly recommended.
Easily to deal with and very knowledgeable.
Definitely recommend.
Hugh was a great help. Friendly and efficient
EXCELLENT SERVICE which Is normal for IS.
Thanks for solving my problem so efficiently and speedily.
Errol Kaplan
Notebook & desktop upgrade experts in Prahran
Priority business workstation repair service
Talk to our team of business workstation experts today or book online for immediate support.
Computer brands repaired in Prahran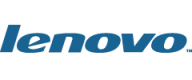 Book a same-day computer repair in Prahran
Book your same-day computer service or IT support service today and we will call you right back to assist.
Recent Computer Repairs services in Prahran
Helping locals around Prahran with their computer problems and technical difficulties.
October 25, 2021 Desktop computer repair in Prahran.
October 28, 2020 Issues with protected Office email attachments, web scrolling and scam emails in Prahran.
August 14, 2020 Bigpond POP email remote troubleshooting in Prahran.
May 17, 2018 Lenovo all-in-one touch computer repair: touch screen disabled to stop pressure clicking in Prahran.
May 11, 2018 Sony Vaio laptop repair: hard drive failure; HDD clone and user data migration to new 1TB HDD in Prahran.