Local Computer Repairs in St Kilda East
Your local computer repairs and laptop repairs experts in St Kilda East.
Computer Repairs St Kilda East 3183
Intuitive Strategy provide computer repairs in St Kilda East and desktop & laptop support services. Our expert computer technicians have over 10years experience and are available at your business today or at your home. We offer expert computer advice in St Kilda East for all computers. We are experts with laptop computer problems in St Kilda East and providing quality computer solutions (data recovery, laptop service, wireless networking, pc repairs).
Our techs can come to you for on-site computer repairs St Kilda East. To fix your computer so you can continue with your day. Choose a day and time and we will be there to repair your computer. Let us service your laptop or desktop PC on just about any day of the week. Same day computer repair service in St Kilda East by your local computer technician is easy.
Desktop & laptop computer repairs St Kilda East and notebook repairs in St Kilda East to suite you!
Computer repairs St Kilda East
We are your local computer repair experts in St Kilda East. Catch us around Balaclava Road in St Kilda East getting laptops & desktops back up and running! We aim to fix everyone's problems in the community and offer reliable computer services in St Kilda East.
St Kilda East's computers fixed the first time, every time – call us today on 1300-694-877!
Same-day computer repairs
Book an appointment with a local expert computer repair in St Kilda East today.
For same-day repairs at your home, office or a location of your choice.
Customer service testimonials
Great service really friendly and efficient
Gladly recommend
Very pleased with service. Jonathan was very professional and courteous.
Thanks
Hugh was efficient, professional and did the job I wanted perfectly. Very thankful I found him!
Hi, I was really happy with the service I received. Alex arrived at the appointed time and clearly explained the options to me. Thank you
Michael is the most professional Computer Geek that that we have ever contracted for our business. He responds to our emergency calls without delay and best of all he know his stuff. I can highly recommend Michael for any computer problem. Thanks des
Notebook & desktop upgrade experts in St Kilda East
Priority business workstation repair service
Talk to our team of business workstation experts today or book online for immediate support.
Computer brands repaired in St Kilda East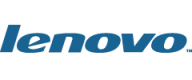 Local computer repairs near me
One of our most popular computer repairs St Kilda East services is PC repair. We help local residents and business in nearby suburbs with other IT issues. Check out who we've helped with computer repairs St Kilda East. Every day we're helping locals get their computer problems quickly. Speak to us about computer repairs St Kilda East, technical support, data recovery, wireless networking, and Mesh setup.
When searching for computer repairs near me you will find Intuitive Strategy. Our 5-star rated computer service helps locals get their computer operational again after a malware or virus infection, power supply hardware failure or Windows 10 crash. We have the latest tools, up-to-date knowledge and expertise to repair your computer in St Kilda East.
Nearby suburbs that we service
Book a same-day computer repair in St Kilda East
Book your same-day computer service or IT support service today and we will call you right back to assist.
Helping local businesses keep their technology working in St Kilda
Helping locals out with computer repairs St Kilda East to resolve their computer problems and technical difficulties.