Local Computer Repairs in Caulfield North
Your local computer repairs and laptop repairs experts in Caulfield North.
Computer Repairs Caulfield North
Intuitive Strategy offer computer repairs in Caulfield North for desktop & laptop computers. Our experts have over 10years experience and are available at your business today or at your home. We offer expert computer advice in Caulfield North for all types of computers. Quick computer solutions for laptop computer problems in Caulfield North. Personal services for your computer (data recovery, laptop service, wireless networking, pc repairs).
We can come to you, on-site computer solutions in Caulfield North to fix your computer so you can move on with your day. Choose a day and time and we will be there to repair your computer. Let us service your laptop or desktop PC on just about any day of the week (Mon – Sat). Same day computer repair service in Caulfield North by your local computer technician is easy.
Desktop & laptop computer repairs Caulfield North and notebook repairs in Caulfield North to suite you!
Local computer repairs in Caulfield North
We are your local computer repair experts in Caulfield North. Catch us around Inkerman Road in Caulfield North restoring laptops and desktops! We aim to fix everyone's problems in the community and offer reliable computer services in Caulfield North.
Caulfield North's computers fixed the first time, every time – call us today on 1300-694-877!
Same-day computer repairs
Book an appointment with a local computer repair expert in Caulfield North today.
For same-day repairs at your home, office or a location of your choice.
Customer service testimonials
Many thanks to Jonathan and the team for their very quick response to my call for help when my PC crashed and was under attack.
Within a couple of hours the system was up and running again and its back to business.
Their prompt attention and professionalism is to be congratulated.
Very happy with your service.
Alex was wonderful – the service was fast and friendly. After having trouble finding a company that was able to fix my computer issues I was lucky to find Intuitive Strategy.
Should I ever need computer support again I will be straight back!
Thanks guys – much appreciated.
Johnathan
Quick, efficient, friendly! Thank you!
After appointment time made, Michael attended my home without too much delay. All of my concerns re my IPad, computer and iPhone were resolved quickly and with lots of patience with regard to my lack of knowledge. Will definitely use Intuitive Strategy for any future problems.
Notebook & desktop upgrade experts in Caulfield North
Priority business workstation repair service
Talk to our team of business workstation experts today or book online for immediate support.
Computer brands repaired in Caulfield North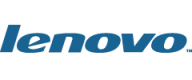 Find computer repairs near me
Another great day to find local computer repairs near me in Caulfield North. Intuitive Strategy has a resident technician residing in Caulfield North. He has helped with computer repairs, data recovery, laptop repairs and Wi-Fi network support. Every day we're helping locals get their computer problems fixed. Ask us about computer repairs in North Caulfield, technical support, data recovery, wireless networking, and Mesh setup.
Search for computer repairs near me, and you will find Intuitive Strategy. We help locals get their computer operational again after a virus or malware infection, power supply failure or Windows 10 crash. We have the latest tools, up-to-date knowledge and expertise to repair your computer in North Caulfield.
Nearby suburbs that we service
Book a same-day computer repair in Caulfield North
Book your same-day computer service or IT support service today and we will call you right back to assist.
Recent Computer Repairs services in Caulfield North
Helping locals around Caulfield North with their computer problems and technical difficulties.
May 10, 2021 Computer repair services in Caulfield North.
November 10, 2016 Acer Aspire XC-105 desktop computer repair: Windows 8.1 black screen fixed by updating AMD Radeon HD 8240 graphics driver in Caulfield North.
May 28, 2016 onsite desktop computer repair, video hazy and system rebooting randomly after windows 10 upgrade, recommended to replace video card in Caulfield North.
April 11, 2016 Toshiba Satellite laptop repair: Windows 8.1 SSL error no internet - changed date and time to repair, Maxtor OneTouch File History data backup, AVG security updated, Windows 8.1 updates ran in Caulfield North.
March 7, 2016 onsite desktop computer repair service: TP-Link wireless modem router reset, TPG internet not working in Caulfield North.
We help local businesses keep their technology working​