Local Computer Repairs in Caulfield
Your local computer repairs and laptop repairs experts in Caulfield.
Computer Repairs Caulfield
Intuitive Strategy offer computer repairs in Caulfield for desktop & laptop computers. Our experts have over 18 years experience and are available at your business today or at your home. We offer expert computer advice in Caulfield for all types of computers. Quick computer solutions for laptop computer problems in Caulfield. Personal services for your computer (data recovery, laptop service, wireless networking, pc repairs).
Our professionals can come to you, on-site computer solutions in Caulfield to fix your computer so you can move on with your day. Choose a day and time and we will be there to repair your computer. Let us service your laptop or desktop PC on just about any day of the week. Same day computer repair service in Caulfield by your local computer technician is easy.
Desktop & laptop computer repairs Caulfield and notebook repairs in Caulfield to suite you!
Local computer repairs in Caulfield
We are your local computer repair experts in Caulfield. Catch us around Hawthorn Road in Caulfield restoring laptops and desktops! We aim to fix everyone's problems in the community and offer reliable computer services in Caulfield.
Looking to speed up your computer? We can help by completing an SSD upgrade on your laptop or desktop PC to supercharge your computer!
Caulfield's computers fixed the first time, every time – call us today on 1300-694-877!
Same-day computer repairs
Book an appointment with a local computer repair expert in Caulfield today.
For same-day repairs at your home, office or a location of your choice.
Customer service testimonials
Very happy with the service provided by Bryn who was prompt, efficient and courteous. It was a pleasure to have him help us out.
Great service. . Very helpful staff and Pickup and delivery outside of business hours.
Michael was 100% professional and supportive. Would strongly recommend. Many thanks. Jerome
Excellent prompt service again. Thank you.
We have used the services of Intuitive Strategy for a number of years. We cannot speak too highly of the fabulous support we receive – efficient, timely, friendly and never failing to solve our IT issues, best summarizes our experience with Intuitive Strategy.
Notebook & desktop upgrade experts in Caulfield
Priority business workstation repair service
Talk to our team of business workstation experts today or book online for immediate support.
Computer brands repaired in Caulfield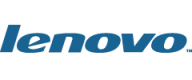 Book a same-day computer repair in Caulfield
Book your same-day computer service or IT support service today and we will call you right back to assist.
Recent Computer Repairs services in Caulfield
Helping locals around Caulfield with their computer problems and technical difficulties.
March 29, 2021 Desktop computer repairs service, wireless firewall but after Malwarebytes softwareupdate in Caulfield.
March 25, 2021 HP laptop computer repair: boot device not found, system image backup configuration, Daily 9pm incremental, 9:30pm Full Fridays in Caulfield.
October 15, 2020 Laptop computer repair: Windows 10 not responding, need to replace hard disk drive with solid state drive in Caulfield.
August 4, 2020 Computer repair support: Audio not working after Windows 10 update in Caulfield.
August 27, 2019 Acer desktop computer repair service in Caulfield.