Local Computer Repairs in Elsternwick
Your local computer repairs and laptop repairs experts in Elsternwick.
Computer Repairs Elsternwick
Intuitive Strategy offer computer repairs in Elsternwick for desktop & laptop computers. Our experts have over 10years experience and are available at your business today or at your home. We offer expert computer advice in Elsternwick for all types of computers. Fast solutions for laptop computer problems in Elsternwick. Personal computer services (data recovery, laptop service, wireless networking, pc repairs).
Our professionals can come to you, on-site computer solutions in Elsternwick to fix your computer so you can move on with your day. Choose a day and time and we will be there to repair your computer. Let us service your laptop or desktop PC on just about any day of the week. Same day computer repair service in Elsternwick by your local computer technician is easy.
Desktop & laptop computer repairs Elsternwick and notebook repairs in Elsternwick to suite you!
Local computer repairs in Elsternwick
We are your local computer repair experts in Elsternwick. Catch us around Kooyong Road in Elsternwick getting laptops & desktops back up and running! We aim to fix everyone's problems in the community and offer reliable computer services in Elsternwick.
Elsternwick's computers fixed the first time, every time – call us today on 1300-694-877!
Same-day computer repairs
Book an appointment with a local computer repair expert in Elsternwick today.
For same-day repairs at your home, office or a location of your choice.
Customer service testimonials
I received a prompt response to my request for help with some difficulties I was having with Outlook. Hugh worked through these logically and systematically and resolved everything to my satisfaction. I am satisfied and i will make use of Intuitive Strategies again.
Very pleased with service. Jonathan was very professional and courteous.
Thanks
Michael was a pleasure to work with. There was plenty of communication pre service where he explained in detail what he would be doing to enhance computer.
Computer was ready the same day. Super fast and friendly service. Not to mention how fast my laptop was when it was when it came back.
Will definitely use him again if need be!!
Alex was friendly, fast and helpful. I highly recommend him and the team at Intuitive Strategy!
Michael was efficient, pleasant and very knowledgeable.
Notebook & desktop upgrade experts in Elsternwick
Priority business workstation repair service
Talk to our team of business workstation experts today or book online for immediate support.
Computer brands repaired in Elsternwick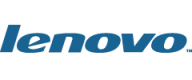 Book a same-day computer repair in Elsternwick
Book your same-day computer service or IT support service today and we will call you right back to assist.
Recent Computer Repairs services in Elsternwick
Helping locals around Elsternwick with their computer problems and technical difficulties.
December 17, 2018 Onsite Technical Support: Chrome & Gmail Enquiry; cleanup of space on Desktop PC for iPhone backup & migration in Elsternwick.
November 7, 2018 Desktop PC repair: SSD storage drive upgrade & system optimisation in Elsternwick.
March 23, 2016 onsite desktop computer repair in Elsternwick.
October 5, 2015 Desktop computer repair: plugged in hard drive not even coming up with BIOS screen, works fine without HDD plugged into SATA3 port in Elsternwick.
August 12, 2015 Asus K72F onsite laptop repair service using 3G Vodafone, internet explorer out of date update required, installation of Firefox browser, Skype removal, Adobe Reader and Flash player updated, Canon Pixma MG6460 installation in Elsternwick.