Local Computer Repairs in Malvern
We are your local computer repair experts in Malvern.
Computer Repairs Malvern
Are you having technical difficulties with your PC or Mac? Can't find a local, trustworthy service provider for computer repairs in Malvern?
Our experts have over 20 years of experience and are available today. We come out onsite to your home or business for same-day service. Ask for an Intuitive Strategy technician when it comes to computer repairs and IT support. Our technicians are the best at fixing PCs, Macs, desktops, laptops, WiFi routers, printers, smartphone, and more.
Where there's a computer emergency, your local Malvern technicians are on call to help. Let us help you with malware and virus removal, printer installation, internet speed improvement, Wi-Fi mesh network setup, new computer configuration, system reformat, or data recovery. We have the tools, skills and knowledge to get it done right the first time.
We get that computers are essential for the office and your home, and you need fast service. You can rely on our professional computer repairs Malvern, for a timely and effective remedy of PC problems. Just look at our customer testimonials to see what everyone is saying about us. We offer our services to residents and business owners for both Windows & Apple devices. Call our knowledgeable tech support team for complimentary advice and to resolve your technical issues.
Computer Repairs Malvern
Has your computer started to perform slower than you'd like?  We are Malvern's local computer repair technicians and we're ready to speed things up. Our technicians have what some customers refer to as lightning fingers, yes we are that fast! We make sure all our work is carried out in an efficient manner, leaving our customers satisfied. We fix hardware and software issues on-site so you can get back to work and play.
Catch us around Glenferrie Road in Malvern restoring laptops and desktops! We aim to fix everyone's problems in the community and offer reliable computer services in Malvern.
We offer expert computer advice in Malvern for all types of computers. Quick computer solutions for laptop computer problems in Malvern. Personal services for your computer (data recovery, laptop service, wireless networking, pc repairs).
Our professionals can come to you, on-site computer solutions in Malvern to fix your computer so you can move on with your day. Choose a day and time, and we will be there to repair your computer. Let us service your laptop or desktop PC on just about any day of the week. Same day computer repair service in Malvern by your local computer technician is easy.
Desktop & laptop computer repairs Malvern and notebook repairs in Malvern to suit you!
Malware & Virus Removal Mavlern
Malware, viruses, malicious ransomware are the banes of our digital lives. These security vulnerabilities can render your computer totally inoperable and can destroy your valuable data. Removing malware threats and viruses is key to staying ahead of the hackers. Our IT security experts have the skills, tools and experience to clean, heal and repair your computer in Malvern, at your home or office. 
Wireless Mesh Network Setup Mentone
Are you tired of Wi-Fi dropouts and dead spots in your home or at your business in Malvern? Setting up a Mesh wireless network is the best way to resolve dead spots. Mesh networks work with your current NBN modem, improve Wi-Fi reliability and coverage. Some residents and business owners of Malvern have become frustrated after connecting to the NBN to find their internet is slow. It's not the internet speed that's slow. The modem antenna signals are not adequate to reach every space in their house or premises. Our wireless mesh network specialists in Malvern can help improve your internet speed.
Printer & Scanner Setup Mentone
Have you just bought a new printer and scanner but it's not scanning or it's AirPrint function isn't working? Call our computer experts for help connecting printers and scanners, so you can print documents from your laptop, desktop, Windows, macOS, iPhone, Android, tablet, iPad or even your Chromebook. We are experts at setting up HP, Canon, Brother, Epson, Kyocera, Konica Minolta devices. We work with businesses to network Photocopiers, wide-format printers, A3 printers and Laser multifunction centers.
Same-day computer repairs
Book an appointment with a local computer repair expert in Malvern today.
For same-day repairs at your home, office or a location of your choice.
Customer service testimonials
I would recommend Jonathan's services to anyone. He was prompt, polite and very helpful. My computer is working at an unbelievable speed now, just like new!
Thank you very much, Jonathan.
I've been using Intuitive Strategy now for just on 3 years and I find their service friendly, reliable & efficient – this company really cares about it's customers. As a PC user for over 35 years I find their service impeccable.
Michael was a pleasure to work with. There was plenty of communication pre service where he explained in detail what he would be doing to enhance computer.
Computer was ready the same day. Super fast and friendly service. Not to mention how fast my laptop was when it was when it came back.
Will definitely use him again if need be!!
Hi Michael,
Thanks for your very prompt response, and attendance to the issues. Corrected quickly and efficiently.
Cheers,
Wayne
Notebook & desktop upgrade experts in Malvern
Priority business workstation repair service
Talk to our team of business workstation experts today or book online for immediate support.
Computer brands repaired in Malvern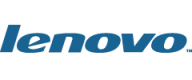 Book a same-day computer repair in Malvern
Book your same-day computer service or IT support service today and we will call you right back to assist.
Recent Computer Repairs services in Malvern
Helping locals around Malvern with their computer problems and technical difficulties.
June 19, 2020 Desktop computer repair in Malvern.
May 4, 2020 HP Pavilion x360 laptop computer repair: data recovery from hard drive in Malvern.
May 20, 2018 On-site technical support Asus F555L Laptop Windows 8.1 Microsoft Office Online in Malvern.
May 14, 2018 HP Compaq 6300 Pro requires start up repair with each boot in Malvern.
June 3, 2017 Windows 7 start-up computer repair remote support in Malvern.