Local Computer Repairs in Balaclava
Your local computer repairs and laptop repairs experts in Balaclava.
Computer Repairs Balaclava
Laptop and desktop computer repairs in Balaclava. Speak to an expert computer repairs technician who is ready to visit you onsite in Balaclava today and resolve your issue fast!
We can come to you in Balaclava at just about anytime and most days (Monday – Friday). In most cases we can have your computer repaired in Balaclava the same day by your local technician.
Computer repair Balaclava, desktop pc repairs, laptop repairs and notebook repairs Balaclava at a time that is convenient for you!
Local computer repairs in Balaclava
Support the local community and call a local computer repair expert. We have over 18 years experience in resolving computer problems. We can repair broken PCs, support wireless networking, clean up slow computers and much more.
Don't worry about trying to repair the problem yourself simply speak with an experienced professional today by calling 1300-694-877. We will take the headache out of computer trouble and get it fixed in a flash!
Same-day computer repairs
Book an appointment with a local computer repair expert in Balaclava today.
For same-day repairs at your home, office or a location of your choice.
Customer service testimonials
Thank you Bryn for your helpful support and advice. Excellent communications and we now know what to do if we have similar problems in future.
Very pleased with service. Jonathan was very professional and courteous.
Thanks
We have used the services of Intuitive Strategy for a number of years. We cannot speak too highly of the fabulous support we receive – efficient, timely, friendly and never failing to solve our IT issues, best summarizes our experience with Intuitive Strategy.
All experiences with Intuitive Strategy are positive. Michael is extremely professional and knows what he is doing. Follow up is 100%. Would absolutely recommend.
Notebook & desktop upgrade experts in Balaclava
Priority business workstation repair service
Talk to our team of business workstation experts today or book online for immediate support.
Computer brands repaired in Balaclava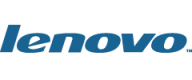 Book a same-day computer repair in Balaclava
Book your same-day computer service or IT support service today and we will call you right back to assist.
Recent Computer Repairs services in Balaclava
Helping locals around Balaclava with their computer problems and technical difficulties.
January 22, 2018 Lenovo Ideapad 100S-14ibr replacement of screen and top case in Balaclava.