Local Computer Repairs in McKinnon
Your local computer repairs and laptop repairs experts in McKinnon.
Computer Repairs McKinnon
Get it fixed today, computer repairs in McKinnon for desktops & laptops. McKinnon's computer experts have over 10years experience and are available today at your home or office. We offer expert computer advice in McKinnon for all types of computers. Get speedy computer solutions for laptop computer problems in McKinnon. Friendly, expert, on-site computer services (data recovery, laptop service, wireless networking, pc repairs).
Let us come to you, on-site computer solutions in McKinnon to fix your computer without hassle. Choose a day and time and we will be there to repair your computer. Let us repair your laptop or desktop PC on just about any day of the week (Mon – Sat). Same day computer repair service in McKinnon by a local computer technician made easy.
Laptop & desktop computer repairs McKinnon and notebook repairs in McKinnon today!
Local computer repairs in McKinnon
We are your specialist local computer repair experts in McKinnon. Find us around Tucker Road in McKinnon fixing laptops and desktops! We aim to fix everyone's problems in the community and offer reliable computer services in McKinnon.
McKinnon's computers fixed the first time, every time – call us today on 1300-694-877!
Same-day computer repairs
Book an appointment with a local computer repair expert in McKinnon today.
For same-day repairs at your home, office or a location of your choice.
Customer service testimonials
Attn: Intuitive Strategy,
I had another session with Hugh last week. It was remote due to lockdown.
Again, Hugh was fantastic and really helpful and resourceful. As always my IT issues are resolved, done so quickly and efficiently and I one less issue I need to stress about.
I highly recommend Hugh and the team.
Kind regards,
Jason
Very Satisfied Customer
Thank you Bryn for your helpful support and advice. Excellent communications and we now know what to do if we have similar problems in future.
I would recommend Jonathan's services to anyone. He was prompt, polite and very helpful. My computer is working at an unbelievable speed now, just like new!
Thank you very much, Jonathan.
A reliable & prompt sevice, professionally and efficiently performed.
Always find solution to problem presented.
Highly recommended.
brilliant , friendly, trustworthy and efficient.
super happy.
Notebook & desktop upgrade experts in McKinnon
Priority business workstation repair service
Talk to our team of business workstation experts today or book online for immediate support.
Computer brands repaired in McKinnon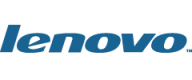 Book a same-day computer repair in McKinnon
Book your same-day computer service or IT support service today and we will call you right back to assist.
Recent Computer Repairs services in McKinnon
Helping locals around McKinnon with their computer problems and technical difficulties.
March 15, 2022 Desktop computer repair in McKinnon.
July 14, 2020 Windows 10 PC stuck in automatic repair loop; failed hard drive replaced with SSD in McKinnon.
July 11, 2019 Pryon desktop computer repair: graphics card removal to use onboard graphics, Bigpond email technical support and Sony Vaio laptop setup in McKinnon.
October 26, 2018 Laptop compute repair: Windows 10 failing to connect via RDP after CredSSP updates for CVE-2018-0886, uninstallation of KB4462919, KB4458469, KB4100347 to fix the broken connection, disabled Windows update Medic Service using Windows Update Blocker v1.1 in McKinnon.
April 7, 2017 Toshiba laptop repair running Windows 10, avg installation, Google chrome repair in McKinnon.