Local Computer Repairs in West Melbourne
Your local computer repairs and laptop repairs experts in West Melbourne.
Computer Repairs West Melbourne
We offer  computer repairs services in West Melbourne suburbs. Our friendly and experienced computer repairs technicians are ready to visit you on site in West Melbourne, at your home or office.
All our work is done on-site in West Melbourne at just about anytime (9am – 7pm) and most days (Monday – Saturday). We can have your computer repaired in West Melbourne the same day with our on-site computer repair service.
Computer repair West Melbourne, desktop pc repairs, laptop repairs and notebook repairs in West Melbourne at a time that is convenient for you!
Local computer repairs in West Melbourne
West Melbourne's local computer repair experts are just a stone throw away! We are in Melbourne every morning fixing computer problems and repairing broken PCs. Speak to a local computer repairs expert in West Melbourne today and get the job done right.
Get your computer fixed the first time by calling us today on 1300-694-877!
Same-day computer repairs
Book an appointment with a local computer repair expert in West Melbourne today.
For same-day repairs at your home, office or a location of your choice.
Customer service testimonials
Jonathan came to my house on short notice and got my laptop up and running.
He was very polite and professional. A real gentleman.
Thank you so much for fixing my computer after a Microsoft update left me high and dry woth an unacessable computer.
Fabulous service which I highly recommend.
Thank you!
Jonathan visited our business to help me with memory problems on my laptop. He was extremely efficient, professional, and knowledgeable. He upgraded the memory and seamlessly transferred all my information on to the new Hard-Drive without missing a beat.
I was thrilled with his service and will definitely use his services again in the future.
Alex was wonderful – the service was fast and friendly. After having trouble finding a company that was able to fix my computer issues I was lucky to find Intuitive Strategy.
Should I ever need computer support again I will be straight back!
Thanks guys – much appreciated.
Johnathan
Thanks for your quick help. Alex was perfect professionally. He is really kind and polite as well. Keep going this way. Thanks again.
We have used the services of Intuitive Strategy for a number of years. We cannot speak too highly of the fabulous support we receive – efficient, timely, friendly and never failing to solve our IT issues, best summarizes our experience with Intuitive Strategy.
Notebook & desktop upgrade experts in West Melbourne
Priority business workstation repair service
Talk to our team of business workstation experts today or book online for immediate support.
Computer brands repaired in West Melbourne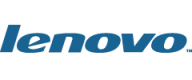 Book a same-day computer repair in West Melbourne
Book your same-day computer service or IT support service today and we will call you right back to assist.
Recent Computer Repairs services in West Melbourne
Helping locals around West Melbourne with their computer problems and technical difficulties.