Local Computer Repairs in Waterways
Your local computer repairs and laptop repairs experts in Waterways.
Computer Repairs Waterways
Local computer repairs in Waterways by expert technicians. We can get your desktop or laptop problems repaired fast! With over 15years experience in the IT computer repair service industry we can resolve every problem. Our technicians are always ready assist you at your home or office. You can rely on us for trusted expert computer advice for all desktop and laptop problems. Ask about our on-site computer services including laptop repairs, wireless networking, data recovery, and desktop PC repairs.
Enquire about our hassle free same-day on-site technical support in Waterways. We will be there when you need us most to repair your broken notebook. Our experts are available all week long from Monday to Sunday. Same day computer repair service in Waterways by trusted local computer technicians.
Local computer repairs in Waterways
Make use of local desktop computer repair experts in Waterways. Our mobile repairs technicians are just down the road and are ready to fix your PC today! We resolve everyone's problems in the community and provide reliable computer services.
Here are just some of our computer repair services:
OS Software maintenance & updates to keep your computer safe & secure
Hard Disk Drive failure repair when your computer stops and you need your data fast
Hardware upgrades including RAM, graphics card, wireless adapters, PSU
HDD to SSD upgrades for superior performance and reliability
Waterway's computers fixed fast – call us today on 1300-694-877.
Your laptop repaired in Waterways
We can help with any repair for all laptop or notebook models. We can provide technical support and trouble shoot all major notebook brands. Ask us to come out to you on-site in Waterways and have your laptop repaired in no time!
Here are just some of the commonly fixed brands:
Dell Inspiron, Alienware, and XPS notebook repairs
Toshiba Satellite, KIRAbook, Protege, Quosmio and Tecra laptop repairs
Asus ROG, VivoBook, ZENBOOK, TAICHI and Transformer notebook repairs
Lenovo Thinkpad notebook repairs
HP Pavilion, ENVY, and ProBook laptop repaired
Acer Aspire laptop repairs
We can also repair Apple Macbook screens in Waterways
Most common cause of laptop repairs is due to hard disk drive errors and Windows software corruption.
Same-day computer repairs
Book an appointment with a local computer repair expert in Waterways today.
For same-day repairs at your home, office or a location of your choice.
Customer service testimonials
Hugh was terrific. He communicated his time, the work in progress and the drop off. The work done was very professional and pleasing.
Hugh helped me set up my new Mac for work. He was very knowledgable and extremely efficient and wasted no time. I will definitely be using his service again and recommending you guys.
Thanks to Alex from Intuitive Strategy with prompt service and a new screen in hand my daughter's laptop was fixed in no time in the convenience of our home. Assignments will be in and peace restored to the family. 🙂
Janine
Michael was 100% professional and supportive. Would strongly recommend. Many thanks. Jerome
Hugh was a great help. Friendly and efficient
Notebook & desktop upgrade experts in Waterways
Priority business workstation repair service
Talk to our team of business workstation experts today or book online for immediate support.
Computer brands repaired in Waterways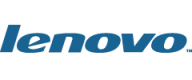 Book a same-day computer repair in Waterways
Book your same-day computer service or IT support service today and we will call you right back to assist.
Recent Computer Repairs services in Waterways
Helping locals around Waterways with their computer problems and technical difficulties.