Local Computer Repairs in Ashburton
Your local computer repairs and laptop repairs experts in Ashburton.
Computer Repairs Ashburton
Intuitive Strategy provide computer repairs in Ashburton and desktop & laptop support services. Our expert computer technicians have over 18 years experience and are available at your business today or at your home. We offer expert computer advice in Ashburton for all computers. We are experts with laptop computer problems in Ashburton and providing quality computer solutions (data recovery, laptop service, wireless networking, pc repairs).
Our techs can come to you, on-site computer solutions in Ashburton to fix your computer so you can continue with your day. Choose a day and time and we will be there to repair your computer. Let us service your laptop or desktop PC on just about any day of the week. Same day computer repair service in Ashburton by your local computer technician is easy.
Desktop & laptop computer repairs Ashburton and notebook repairs in Ashburton to suite you!
Local computer repairs in Ashburton
We are your local computer repair experts in Ashburton. Catch us around High Street in Ashburton getting laptops & desktops back up and running! We aim to fix everyone's problems in the community and offer reliable computer services in Ashburton.
Ashburton's computers fixed the first time, every time – call us today on 1300-694-877!
Same-day computer repairs
Book an appointment with a local computer repair expert in Ashburton today.
For same-day repairs at your home, office or a location of your choice.
Customer service testimonials
Hugh helped me set up my new Mac for work. He was very knowledgable and extremely efficient and wasted no time. I will definitely be using his service again and recommending you guys.
Great service. . Very helpful staff and Pickup and delivery outside of business hours.
Easily to deal with and very knowledgeable.
Definitely recommend.
Michael is always reliable and very knowledgable.
He has helped me out on a number of occasions and consistently produced great result.
Nikki Casey
I got a quick solution to problem I faced.
Very helpful indeed.
Great service .. Thanks for the help
Notebook & desktop upgrade experts in Ashburton
Priority business workstation repair service
Talk to our team of business workstation experts today or book online for immediate support.
Computer brands repaired in Ashburton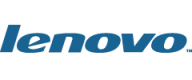 Book a same-day computer repair in Ashburton
Book your same-day computer service or IT support service today and we will call you right back to assist.
Recent Computer Repairs services in Ashburton
Helping locals around Ashburton with their computer problems and technical difficulties.
April 26, 2016 Dell XPS ultrabook and Sony Vaio computer repair in Ashburton.
April 14, 2016 desktop computer repair: monitor not working in Ashburton.
September 25, 2015 ultrabook repair service: Asus UX31 Windows boot or ssd drive error in Ashburton.
February 1, 2015 Toshiba Satellite S40t-A laptop repair: Reboot and select proper Boot device Boot Media failure, replaced skipping head Toshiba MQ01ABD075 hard disk with WD Scorpio Blue 750GB WD7500BPVX and re-installed windows 8 in Ashburton.
June 1, 2012 computer remote access repair: remote database access for ACT! not working, needed to re-deploy users databases (Glenn, Yiota, Leigh, Adem) in Ashburton.