Local Computer Repairs in Beaumaris
Your local computer repairs and laptop repairs experts in Beaumaris.
Computer Repairs Beaumaris
Meet your local computer repairs experts in Beaumaris for your desktop or laptop. Beaumaris's computer experts have over 18 years experience and are available today at your home or office. We offer expert computer advice in Beaumaris for all types of computers. We have a computer solution for your laptop computer problems in Beaumaris. Professional, efficient, expert, onsite computer services (data recovery, laptop service, wireless networking, and desktop pc repairs).
We are happy to come to you, on-site computer solutions in Beaumaris to fix your computer without hassle. Pick a day and time and we will be there to repair your computer. Let us repair your laptop or desktop PC on just about any day of the week (Mon – Fri). Same day computer repair service in Beaumaris by a local computer technician made easy.
Laptop & desktop computer repairs Beaumaris and notebook repairs in Beaumaris today!
Local computer repairs in Beaumaris
Go with your local computer repair experts in Beaumaris. Find us around Reserve Road in Beaumaris fixing laptops and desktops every day! We fix everyone's problems in the community and offer reliable computer services in Beaumaris.
Beaumaris's computers fixed the first time, every time – call us today on 1300-694-877!
Same-day computer repairs
Book an appointment with a local computer repair expert in Beaumaris today.
For same-day repairs at your home, office or a location of your choice.
Customer service testimonials
Jonathan was very helpful and fixed the storage issues with my mac book. He explained everything he was doing and provided recommendations.
Hugh helped me set up my new Mac for work. He was very knowledgable and extremely efficient and wasted no time. I will definitely be using his service again and recommending you guys.
Very good and quick service from a professional who listened to the problem and found the solution. Thanks Hugh.
Alex was friendly, fast and helpful. I highly recommend him and the team at Intuitive Strategy!
Thanks for your quick help. Alex was perfect professionally. He is really kind and polite as well. Keep going this way. Thanks again.
Notebook & desktop upgrade experts in Beaumaris
Priority business workstation repair service
Talk to our team of business workstation experts today or book online for immediate support.
Computer brands repaired in Beaumaris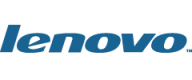 Book a same-day computer repair in Beaumaris
Book your same-day computer service or IT support service today and we will call you right back to assist.
Recent Computer Repairs services in Beaumaris
Helping locals around Beaumaris with their computer problems and technical difficulties.
September 28, 2021 Acer Nitro 5 Windows 10 start-up repair in Beaumaris.
January 22, 2021 HP Pavilion & Dell Inspiron Laptop computer repair services, Office 365 Family subscription in Beaumaris.
August 19, 2020 Desktop computer repair, hardware failure testing, motherboard & CPU replacement, Windows 10 installation on new 1TB Samsung SSD with 4TB HDD image backup drive, Synology networking support in Beaumaris.
June 22, 2020 laptop computer repair: Windows 10 explorer crash repaired, business Synology NAS networking fix in Beaumaris.
August 31, 2018 Onsite Home IT support: HP Touchsmart 520 Desktop PC Windows 10 repair, and data recovery in Beaumaris.