Local Computer Repairs in Armadale
Your local computer repairs and laptop repairs experts in Armadale.
Computer Repairs Armadale
Intuitive Strategy offer computer repairs in Armadale & expert computer repair services. Our technicians have over 20 years' experience e and are available at home, your office or business most days of the week. We are happy to offer expert computer advice to our customers as a courtesy for their support. We are excellent at resolving laptop computer problems in Armadale and providing specialist solutions.
Our jobs are carried out on-site in Armadale at your convenience, at a time that is suitable for you. Let us service your laptop or desktop on just about any day of the week Monday to Friday. We can ave your computer repaired in Armadale the same day with our on-site computer repair service.
Laptop & desktop computer repair Armadale and notebook repairs in Armadale at your leisure!
Local computer repairs in Armadale
We are your local computer repair experts in Armadale. You may have seen us around High Street in Armadale helping out your local business neighbours! Supporting the local community and using reliable computer services in Armadale.
Armadale computers fixed the first time, every time – call us today on 1300-694-877!
Same-day computer repairs
Book an appointment with a local computer repair expert in Armadale today.
For same-day repairs at your home, office or a location of your choice.
Customer service testimonials
Great service by Jonathan and very cost efficient. Would highly recommend to anyone needing IT assistance.
Excellent service from start to completion with the recent upgrade of my iMac with RAM and SSD.
Hugh was my contact all the way through from live chat though to subsequent emails and all very promptly that helped me decide what will be best value vs. performance.
Hugh came and picked up and dropped off the computer all within 48hrs.
I Highly recommend these guys
Michael was a pleasure to work with. There was plenty of communication pre service where he explained in detail what he would be doing to enhance computer.
Computer was ready the same day. Super fast and friendly service. Not to mention how fast my laptop was when it was when it came back.
Will definitely use him again if need be!!
On time
Solved the problems
Very good results
Thanks
Michael
Excellent prompt service again. Thank you.
Notebook & desktop upgrade experts in Armadale
Priority business workstation repair service
Talk to our team of business workstation experts today or book online for immediate support.
Computer brands repaired in Armadale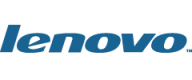 Book a same-day computer repair in Armadale
Book your same-day computer service or IT support service today and we will call you right back to assist.
Recent Computer Repairs services in Armadale
Helping locals around Armadale with their computer problems and technical difficulties.