Local Computer Repairs in Black Rock
Your local computer repairs and laptop repairs experts in Black Rock.
Computer Repairs Black Rock
Get it fixed fast, computer repairs in Black Rock for desktops & notebooks. Black Rock's computer experts have over 18 years experience and are available today at your home or office today. We offer expert computer advice in Black Rock for all types of computers. Get speedy computer solutions for laptop computer problems in Black Rock. Professional, experts, computer services for you (data recovery, laptop service, wireless networking, pc repairs).
Let us come to you, on-site computer solutions in Black Rock to fix your computer without hassle. Choose a day and time and we will be there to repair your computer. Let us repair your laptop or desktop PC Monday to Friday. Same day computer repair service in Black Rock by a local computer technician made easy.
Laptop & desktop computer repairs Black Rock and notebook repairs in Black Rock today!
Local computer repairs in Black Rock
We are your specialist local computer repair experts in Black Rock. Find us around Bluff Road in Black Rock fixing laptops and desktops! We aim to fix everyone's problems in the community and offer reliable computer services in Black Rock.
Black Rock's computers fixed the first time, every time – call us today on 1300-694-877!
Same-day computer repairs
Book an appointment with a local computer repair expert in Black Rock today.
For same-day repairs at your home, office or a location of your choice.
Customer service testimonials
Attn: Intuitive Strategy,
I had another session with Hugh last week. It was remote due to lockdown.
Again, Hugh was fantastic and really helpful and resourceful. As always my IT issues are resolved, done so quickly and efficiently and I one less issue I need to stress about.
I highly recommend Hugh and the team.
Kind regards,
Jason
Very Satisfied Customer
Quick, efficient, friendly! Thank you!
Alex was friendly, fast and helpful. I highly recommend him and the team at Intuitive Strategy!
Hi Guys,
Great service thanks.
Alex has once again sorted out everything we need.
Jonathan did a brilliant job in unravelling a mess of email accounts. Most grateful.
Notebook & desktop upgrade experts in Black Rock
Priority business workstation repair service
Talk to our team of business workstation experts today or book online for immediate support.
Computer brands repaired in Black Rock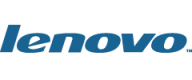 Book a same-day computer repair in Black Rock
Book your same-day computer service or IT support service today and we will call you right back to assist.
Recent Computer Repairs services in Black Rock
Helping locals around Black Rock with their computer problems and technical difficulties.
February 24, 2021 Computer repair service: laptop setup and networking repairs in Black Rock.
August 28, 2020 Acer Aspire VN7-592 N15W7 laptop computer repair, SSD & RAM upgrade, HDD data migration 2nd partition in Black Rock.
January 19, 2017 onsite Dell Inspiron 620 desktop computer repair service: Windows 10 failing to boot - need to recover data and re-install Windows, second computer not turning on but power is going to it PC power up needs to be fixed, Installation of Samsung EVO 850 500GB SSD drive and Windows 7 Home Premium setup, user data migration, Dell studio Corsair 480GB SSD upgrade support and PSU replacement in Black Rock.
November 11, 2016 virus and malware hacking repair: desktop computer reformat and system reconfiguration, installationg of Windows 10 Home latest build update, setup of IBM Security Trusteer Endpoint Protection software from Westpac, HP Deskjet 1510 USB printer testing, Outlook email send receive successful, download and installation of AVG Internet Security software, Macbook Air technical support and training in Black Rock.
June 21, 2016 HP Pavilion g6 laptop repair service, hard drive replacement and full system rebuild in Black Rock.