Local Computer Repairs in Sandringham
Your local computer repairs and laptop repairs experts in Sandringham.
Computer Repairs Sandringham
Baysides' local computer repairs in Sandringham for your desktop or laptop. Sandringham's computer experts have over 10years experience and are available today at your home or office. We offer expert computer advice in Sandringham for all types of computers. We have a computer solution for your laptop computer problems in Sandringham. Friendly, efficient, expert, on-site computer services (data recovery, laptop service, wireless networking, personal computer repairs).
We are happy to come to you, on-site computer solutions in Sandringham to fix your computer without hassle. Pick a day and time and we will be there to repair your computer. Let us repair your laptop or desktop PC on just about any day of the week (Mon – Sat). Same day computer repair service in Sandringham by a local computer technician made easy.
Laptop & desktop computer repairs Sandringham and notebook repairs in Sandringham today!
Local computer repairs in Sandringham
Go with your local computer repair experts in Sandringham. Find us around Beach Road in Sandringham fixing laptops and desktops daily! We aim to fix everyone's problems in the community and offer reliable computer services in Sandringham.
Sandringham's computers fixed the first time, every time – call us today on 1300-694-877!
Same-day computer repairs
Book an appointment with a local computer repair expert in Sandringham today.
For same-day repairs at your home, office or a location of your choice.
Customer service testimonials
Jonathan visited our business to help me with memory problems on my laptop. He was extremely efficient, professional, and knowledgeable. He upgraded the memory and seamlessly transferred all my information on to the new Hard-Drive without missing a beat.
I was thrilled with his service and will definitely use his services again in the future.
I've been using Intuitive Strategy now for just on 3 years and I find their service friendly, reliable & efficient – this company really cares about it's customers. As a PC user for over 35 years I find their service impeccable.
Hi Guys,
Great service thanks.
Alex has once again sorted out everything we need.
Excellent service turnaround time and prompt service. Will definitely reuse and recommend this business
Thank you
Notebook & desktop upgrade experts in Sandringham
Priority business workstation repair service
Talk to our team of business workstation experts today or book online for immediate support.
Computer brands repaired in Sandringham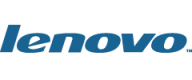 Book a same-day computer repair in Sandringham
Book your same-day computer service or IT support service today and we will call you right back to assist.
Recent Computer Repairs services in Sandringham
Helping locals around Sandringham with their computer problems and technical difficulties.
April 28, 2021 Desktop computer repair in Sandringham.
July 25, 2017 onsite desktop computer repair: Windows Vista trouble shooting internet access in Sandringham.
July 17, 2017 HP Pavilion laptop upgrade to SSD drive and system optimisation support in Sandringham.
October 5, 2015 Toshiba Portege Z30-A water damage assessment in Sandringham.
June 29, 2015 Asus Zenbook UX303LA-C4320H laptop installation, windows xp to windows 8 user data migration, office 365 personal installation, outlook express to outlook 2013 transfer, Epson Expression Home XP-310 injet multifunction printer setup, WD My Passport Ultra 500GB hdd setup for backup in Sandringham.