Local Computer Repairs in Dingley Village
Your local computer repairs and laptop repairs experts in Dingley Village.
Computer Repairs Dingley Village
Intuitive Strategy provide computer repairs in Dingley Village and desktop & laptop support services. Our expert computer technicians have over 10years experience and are available at your business today or at your home. We offer expert computer advice in Dingley Village for all computers. We are experts with laptop computer problems in Dingley Village and providing quality computer solutions (data recovery, laptop service, wireless networking, pc repairs).
Our techs can come to you, on-site computer solutions in Dingley Village to fix your computer so you can continue with your day. Choose a day and time and we will be there to repair your computer. Let us service your laptop or desktop PC on just about any day of the week. Same day computer repair service in Dingley Village by your local computer technician is easy.
Desktop & laptop computer repairs Dingley Village and notebook repairs in Dingley Village to suite you!
Local computer repairs in Dingley Village
We are your local computer repair experts in Dingley Village. Catch us around Boundary Road in Dingley Village getting laptops & desktops back up and running! We aim to fix everyone's problems in the community and offer reliable computer services in Dingley Village.
Dingley Village's computers fixed the first time, every time – call us today on 1300-694-877!
Same-day computer repairs
Book an appointment with a local computer repair expert in Dingley Village today.
For same-day repairs at your home, office or a location of your choice.
Customer service testimonials
Attn: Intuitive Strategy,
I had another session with Hugh last week. It was remote due to lockdown.
Again, Hugh was fantastic and really helpful and resourceful. As always my IT issues are resolved, done so quickly and efficiently and I one less issue I need to stress about.
I highly recommend Hugh and the team.
Kind regards,
Jason
Very Satisfied Customer
Hugh thank you so much for your assistance – we were most satisfied with your service and appreciate your help on this project.
I've been using Intuitive Strategy now for just on 3 years and I find their service friendly, reliable & efficient – this company really cares about it's customers. As a PC user for over 35 years I find their service impeccable.
Thank you Alex, your service was impressive and I couldn't be happier with the outcome.
The service provided by Intuitive Strategy is cost efficient, highly professional and at times beyond the call of duty. Michael's knowledge in all matters related to his field of expertise is exemplary.
Notebook & desktop upgrade experts in Dingley Village
Priority business workstation repair service
Talk to our team of business workstation experts today or book online for immediate support.
Computer brands repaired in Dingley Village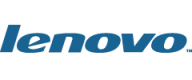 Book a same-day computer repair in Dingley Village
Book your same-day computer service or IT support service today and we will call you right back to assist.
Recent Computer Repairs services in Dingley Village
Helping locals around Dingley Village with their computer problems and technical difficulties.
November 30, 2017 HP laptop not turning on; tested and diagnosed faulty charger in Dingley Village.
November 14, 2017 desktop computer repair: Windows not booting, automatic repairs fail, user data recovery and software re-installation in Dingley Village.
September 21, 2015 desktop PC not turning on, faulty power supply replaced with Thermaltake 500W PSU. in Dingley Village.