Local Computer Repairs in Chadstone
Your local computer repairs and laptop repairs experts in Chadstone.
Computer Repairs Chadstone
Speak to a local computer repairs expert in Chadstone today! We can resolve your computer problems fast and fix them on-site with ease.
Same-day computer repairs
Book an appointment with a local computer repair expert in Chadstone today.
For same-day repairs at your home, office or a location of your choice.
Customer service testimonials
I was very happy that Michael was able to not only explain my issue, but also provide a checklist to work through it for future reference. Then saving it to my desktop
Was an issue with screen replacement The technician Jonathan did a great job returned the next night and fixed the problem also fixed my larger screen at no cost much appreciated
Would highly recommend great job
Rob
Hugh has been, as always, most helpful in addressing in a very expert way my desktop issues.
Great work . Thanks for coming Home to repair my I Mac . Jonathan was amazing and really really polite .
Alex was wonderful – the service was fast and friendly. After having trouble finding a company that was able to fix my computer issues I was lucky to find Intuitive Strategy.
Should I ever need computer support again I will be straight back!
Thanks guys – much appreciated.
Johnathan
Notebook & desktop upgrade experts in Chadstone
Priority business workstation repair service
Talk to our team of business workstation experts today or book online for immediate support.
Computer brands repaired in Chadstone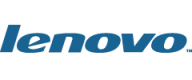 Book a same-day computer repair in Chadstone
Book your same-day computer service or IT support service today and we will call you right back to assist.
Recent Computer Repairs services in Chadstone
Helping locals around Chadstone with their computer problems and technical difficulties.
November 24, 2016 Windows 7 POS desktop computer repair: system running slow, assessment prior to HDD upgrade in Chadstone.
July 20, 2013 Sony VAOI laptop repair: system will not present the login screen for user, virus removal and system restore in Chadstone.
January 25, 2013 ibm lenovo computer repair service in Chadstone.