Local Computer Repairs in Burwood East
Your local computer repairs and laptop repairs experts in Burwood East.
Computer Repairs Burwood East
By Intuitive Strategy – Computer Repairs Burwood East are your local experts, specialising in desktop computer & laptop repairs for windows customers. Our technicians are ready to see you at your home or office in Burwood East at a time that is convenient for you to get your PC fixed. We are ready to help you resolve your computer problems today for all Burwood East customers with laptop and desktop problems.
Same-day computer repairs
Book an appointment with a local computer repair expert in Burwood East today.
For same-day repairs at your home, office or a location of your choice.
Customer service testimonials
Hugh was terrific. He communicated his time, the work in progress and the drop off. The work done was very professional and pleasing.
Very good and quick service from a professional who listened to the problem and found the solution. Thanks Hugh.
The service provided by Intuitive Strategy is cost efficient, highly professional and at times beyond the call of duty. Michael's knowledge in all matters related to his field of expertise is exemplary.
EXCELLENT SERVICE which Is normal for IS.
Thanks for solving my problem so efficiently and speedily.
Errol Kaplan
The services provided to me over several years have been exceptional. The knowledge of the staff is nothing short of incredible. I would not hesitate to recommend Intuitive Strategy to anyone seeking IT help and support.
Notebook & desktop upgrade experts in Burwood East
Priority business workstation repair service
Talk to our team of business workstation experts today or book online for immediate support.
Computer brands repaired in Burwood East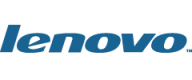 Book a same-day computer repair in Burwood East
Book your same-day computer service or IT support service today and we will call you right back to assist.
Recent Computer Repairs services in Burwood East
Helping locals around Burwood East with their computer problems and technical difficulties.
March 14, 2012 recovery of data from old desktop PC, software installation support in Burwood East.