Local Computer Repairs in Hawthorn
Your local computer repairs and laptop repairs experts in Hawthorn.
Computer Repairs Hawthorn
Helping businesses & locals with computer repairs in Hawthorn. Apple & Windows 10 computer repair service specialists. We are on call and ready to assist you with your technology problems.
Same-day computer repairs
Book an appointment with a local computer repair expert in Hawthorn today.
For same-day repairs at your home, office or a location of your choice.
Customer service testimonials
Hi, I was really happy with the service I received. Alex arrived at the appointed time and clearly explained the options to me. Thank you
Brilliant professional and friendly service.
Super quick and wouldn't hesitate to call again if I'm silly and spill water on my laptop again!
Michael is always reliable and very knowledgable.
He has helped me out on a number of occasions and consistently produced great result.
Nikki Casey
As Always very helpful and quick service thank you Michael and Team for always helping me! From day one you have always been available and quick with your service really appreciate it!
Prompt,efficient,friendly,what's not to like?
This is what service is all about.
Notebook & desktop upgrade experts in Hawthorn
Priority business workstation repair service
Talk to our team of business workstation experts today or book online for immediate support.
Computer brands repaired in Hawthorn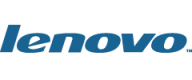 Book a same-day computer repair in Hawthorn
Book your same-day computer service or IT support service today and we will call you right back to assist.
Recent Computer Repairs services in Hawthorn
Helping locals around Hawthorn with their computer problems and technical difficulties.