Local Computer Repairs in Hawthorn
Your local computer repairs and laptop repairs experts in Hawthorn.
Computer Repairs Hawthorn
Helping businesses & locals with computer repairs in Hawthorn. Apple & Windows 10 computer repair service specialists. We are on call and ready to assist you with your technology problems.
Same-day computer repairs
Book an appointment with a local computer repair expert in Hawthorn today.
For same-day repairs at your home, office or a location of your choice.
Customer service testimonials
Excellent thorough and friendly service—a commendable business model to emulate.
Hugh was efficient, professional and did the job I wanted perfectly. Very thankful I found him!
Thanks to Alex from Intuitive Strategy with prompt service and a new screen in hand my daughter's laptop was fixed in no time in the convenience of our home. Assignments will be in and peace restored to the family. 🙂
Janine
All experiences with Intuitive Strategy are positive. Michael is extremely professional and knows what he is doing. Follow up is 100%. Would absolutely recommend.
Jonathan did a brilliant job in unravelling a mess of email accounts. Most grateful.
Notebook & desktop upgrade experts in Hawthorn
Priority business workstation repair service
Talk to our team of business workstation experts today or book online for immediate support.
Computer brands repaired in Hawthorn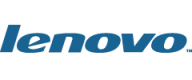 Book a same-day computer repair in Hawthorn
Book your same-day computer service or IT support service today and we will call you right back to assist.
Recent Computer Repairs services in Hawthorn
Helping locals around Hawthorn with their computer problems and technical difficulties.