Local Computer Repairs in Mordialloc
Your local computer repairs and laptop repairs experts in Mordialloc.
Computer Repairs Mordialloc
Get it fixed fast, computer repairs in Mordialloc for desktops & laptops. Mordialloc's computer experts have over 10years experience and are available today at your home or office. We offer expert computer advice in Mordialloc for all types of computers. Get speedy computer solutions for laptop computer problems in Mordialloc. Personal, expert, computer services for you (data recovery, laptop service, wireless networking, pc repairs).
Let us come to you, on-site computer solutions in Mordialloc to fix your computer without hassle. Choose a day and time and we will be there to repair your computer. Let us repair your laptop or desktop PC on just about any day of the week (Mon – Sat). Same day computer repair service in Mordialloc by a local computer technician made easy.
Laptop & desktop computer repairs Mordialloc and notebook repairs in Mordialloc today!
Local computer repairs in Mordialloc
We are your local computer repair experts in Mordialloc. Find us around Nepean Highway in Mordialloc fixing laptops and desktops! We aim to fix everyone's problems in the community and offer reliable computer services in Mordialloc.
Mordialloc's computers fixed the first time, every time – call us today on 1300-694-877!
Same-day computer repairs
Book an appointment with a local computer repair expert in Mordialloc today.
For same-day repairs at your home, office or a location of your choice.
Customer service testimonials
Hugh was able to efficiently resolve issue remotely.
Very grateful for timely & friendly response.
Michael always sorts out my computer problem he has the patience of a saint would alway recommend him
Attn: Intuitive Strategy,
I had another session with Hugh last week. It was remote due to lockdown.
Again, Hugh was fantastic and really helpful and resourceful. As always my IT issues are resolved, done so quickly and efficiently and I one less issue I need to stress about.
I highly recommend Hugh and the team.
Kind regards,
Jason
Very Satisfied Customer
On time
Solved the problems
Very good results
Thanks
Michael
Easily to deal with and very knowledgeable.
Definitely recommend.
Notebook & desktop upgrade experts in Mordialloc
Priority business workstation repair service
Talk to our team of business workstation experts today or book online for immediate support.
Computer brands repaired in Mordialloc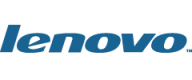 Book a same-day computer repair in Mordialloc
Book your same-day computer service or IT support service today and we will call you right back to assist.
Recent Computer Repairs services in Mordialloc
Helping locals around Mordialloc with their computer problems and technical difficulties.
March 9, 2021 Desktop computer repair: Windows 10 stuck in start-up repair after update in Mordialloc.
February 18, 2021 Apple iMac computer repair in Mordialloc.
September 20, 2019 Desktop computer repair service: PC power supply replacement support in Mordialloc.
June 7, 2019 Apple iMac pre 2011 computer SSD upgrade in Mordialloc.
November 2, 2018 Desktop computer repairs: Networking between Windows PX and Windows 10, Outlook 2010 SMTP outgoing email bounce back undelivered repair in Mordialloc.