Local Computer Repairs in Aspendale
Your local computer repairs and laptop repairs experts in Aspendale.
Computer Repairs Aspendale
Intuitive Strategy provide computer repairs in Aspendale with our expert computer repair services. Call on a local expert with over 18 years experience to your home, office or place of business any day the week. Ask us for expert computer advice before you make your next IT related decision. We can help resolve laptop computer problems in Aspendale and provide specialist solutions on-site.
Our jobs are carried out on-site in Aspedanel at a time and place that suits you. Let us service your laptop or desktop PC any day of the week Monday to Friday. Have your computer repaired in Aspedanel the same day with our on-site computer repair service.
PC, Laptop & desktop computer repair Aspendale and notebook repairs at your leisure!
Local computer repairs in Aspendale
We are your local computer repair experts in Aspendale. You can generally catch us in the Aspendale Gardens estate helping out your neighbours and other locals! We aim to support computers in your local community and you can count on our reliable computer services in Aspendale.
Aspendale computers fixed the first time, every time – call us today on 1300-694-877
Here are just some of our computer repair services
Hard Disk Drive failure repair when your computer stops and you need your data fast
Hardware upgrades including RAM, graphics card, wireless adapters, PSU
OS Software maintenance & updates to keep your computer safe & secure
HDD to SSD upgrades for superior performance and reliability
Your computer fixed fast today – call now 1300-694-877
Your laptop repaired in Aspendale
We can repair any laptop or notebook big or small. Our experts can troubleshoot and provide technical support for all major notebook brands. Ask us to come out to you on-site in Aspendale to have your laptop repaired in no time and save you time!
Here are just some of our commonly repaired brands and models of laptops:
HP Pavilion, ENVY, and ProbBook laptop repaired
Asus ROG, VivoBook, ZENBOOK, TAICHI and Transformer notebook repairs
Toshiba Satellite, KIRAbook, Protege, Quosmio and Tecra laptop repairs
Lenovo Thinkpad notebook repairs
Dell Inspiron, Alienware, and XPS notebook repairs
Acer Aspire laptop repairs
We can also repair Apple Macbook's in Aspendale
Most common cause of laptop repairs is due to Windows software failure or hard disk errors.
Same-day computer repairs
Book an appointment with a local computer repair expert in Aspendale today.
For same-day repairs at your home, office or a location of your choice.
Customer service testimonials
As always, prompt, fast and effective support
Job well done and met my expectations.
Will use Hugh again if the need arises.
Alex was fantastic. He gave me great advice, was able to see me at very short notice just before the new year and was friendly, professional and fantastic!! Will definitely recommend to all my friends and keep coming back for any future issues. Thanks.
I got a quick solution to problem I faced.
Very helpful indeed.
Great service .. Thanks for the help
Jonathan did a brilliant job in unravelling a mess of email accounts. Most grateful.
Notebook & desktop upgrade experts in Aspendale
Priority business workstation repair service
Talk to our team of business workstation experts today or book online for immediate support.
Computer brands repaired in Aspendale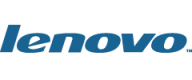 Book a same-day computer repair in Aspendale
Book your same-day computer service or IT support service today and we will call you right back to assist.
Recent Computer Repairs services in Aspendale
Helping locals around Aspendale with their computer problems and technical difficulties.
February 26, 2013 Desktop computer repair, data transfer, Skype password reset in Aspendale.
February 15, 2013 System reformat, data backup support, brother MFC installation, myob v19 setup, AVG security deployment in Aspendale.
January 23, 2013 System optimisation & Sony TV Internet setup in Aspendale.