Computer repairs & laptop repairs
Your local computer repairs & laptop repairs experts in Bayside Melbourne.
Computer repairs is what our experts are the best at! We help everyone from the Melbourne CBD down through St Kilda, Brighton, Mentone, Parkdale and Mordialloc. We repair desktop PCs and laptop computers on-site. More local's choose us as their computer repairs & laptop
repairs experts because of our experience and excellent customer service.
We have over 20 year experience in the IT industry specialising in computer repairs. Our technicians are always ready for a challenge from 8:30 am Monday to Friday. 
Speak with a local computer repair expert today and see how quickly we can fix your computer problems. 
Same-day residential computer services
Book an appointment with your local computer expert today for same-day service at your home or office.
Customer service testimonials
Jonathan was very helpful and fixed the storage issues with my mac book. He explained everything he was doing and provided recommendations.
Very pleased with service. Jonathan was very professional and courteous.
Thanks
We continue to receive professional prompt service every time we require it.
Michael is always reliable and very knowledgable.
He has helped me out on a number of occasions and consistently produced great result.
Nikki Casey
Hugh was a great help. Friendly and efficient
Laptop & desktop computer upgrade experts
Want to improve your computers performance? Then you need an SSD upgrade for your desktop or laptop computer. In some cases we can complete an SSD drive upgrade overnight when collected in the morning. Get your computer tuned up and running faster then ever before by installing an SSD drive. We repair and upgrade desktop PCs, laptops and Apple MacBook's with reliable SSD hardware.
We have a team of specialist Apple Mac support technicians that are available for on-site MacBook and iMac repairs today.
We can fix most hardware problems by replacing hard disk drives (HDDs), graphics cards, RAM, power supplies & even motherboards for Windows PC.
Has your desktop PC stopped displaying anything on the screen but the case lights are on? Then you need our motherboard repair service.
If your computer isn't powering up at all then you need a new power supply. We provide on the spot power supply repairs at your home or office.
Is your system telling you that its low on memory or is your computer slow when running many applications? Then you need some more RAM.
Has your software started crashing after an update and you need your software repaired? We can troubleshoot many software problems remotely or in-person.
Rejuvenate your old laptop computer with a superfast SSD (solid state drive). SSDs can perform up to 10 times faster then a regular HDD.
Does your computer need to be repaired due to a virus infection, encryption software, malware or hacker attack? We can remove viruses or re-install Windows for you.
Windows start up problems can be linked to updates, faulty drivers, or faulty hardware and we can fix all those problems fast.
Same-day business computer repair support
Speak to one of our friendly repair techs today or book online for immediate assistance.
Repairs for all major computer brands
We have over 20 years experience repairing laptop and desktop computers in Melbourne. We can repair HP, Acer, Lenovo, Asus, MSI, Dell, Apple MacBook, Toshiba, Sony, Fujitsu and many other computers.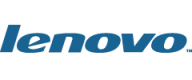 Computer repairs for everyone
We are available from the Melbourne CBD and along the coast of Bayside Melbourne.
Our technicians are based in the South East suburbs of Melbourne, Cheltenham and Caulfield to fix your broken computer.
Book your computer repair service now
Book your same-day computer repair or laptop repair service today to get fast assist!
Recent computer repairs & laptop repairs services
Here's how we've been helping locals around Melbourne repair their laptops and computers.
December 2, 2020 Lenovo AIO 300-23acl all-in-one computer repair: software trouble shooting and SSD upgrade in Hampton East.
December 1, 2020 All-in-one desktop computer repair: Windows 10 installation support in Mentone.
November 25, 2020 Computer repair service: Synology NAS Diskstation hardware failure, drives replacement into new NAS, Outlook email changing TO address automatically bug troubleshooting in Bentleigh.
November 20, 2020 Computer repair: Acer laptop SSD upgrade in Elwood.
November 19, 2020 Desktop computer repair upgrade: 4TB Seagate Barracuda HDD installation in Ormond.