Local Computer Repairs in Port Melbourne
Your local computer repairs and laptop repairs experts in Port Melbourne.
Computer Repairs Port Melbourne
Need local computer repairs in Port Melbourne and nearby suburbs? Then you are in need of Port Melbourne's expert computer repairs technicians, we are ready to see you today onsite, at your home or office business location. You choose the date and time and we will be there.
We can fix your computer problem in Port Melbourne whenever you like (9:00am – 7:00pm), on your preferred day of the week (Monday – Saturday). Your computer repaired in Port Melbourne the same day, onsite computer repair service is here.
Computer repair Port Melbourne, laptop repairs, desktop repairs, notebook repairs in Port Melbourne. You nominate the time and day!
Local computer repairs in Port Melbourne
Finding a local computer repairs expert in Port Melbourne has never been easier. Your local IT pro has over 10 years experience and can easily solve your computer problems. We have the expertise with Windows PCs, desktops, laptop and notebook workstations. We can even help you at your office with your server environment.
Same-day computer repairs
Book an appointment with a local computer repair expert in Port Melbourne today.
For same-day repairs at your home, office or a location of your choice.
Customer service testimonials
As always, prompt, fast and effective support
Alex was wonderful – the service was fast and friendly. After having trouble finding a company that was able to fix my computer issues I was lucky to find Intuitive Strategy.
Should I ever need computer support again I will be straight back!
Thanks guys – much appreciated.
Johnathan
On time
Solved the problems
Very good results
Thanks
Michael
Hi Michael,
Thanks for your very prompt response, and attendance to the issues. Corrected quickly and efficiently.
Cheers,
Wayne
EXCELLENT SERVICE which Is normal for IS.
Thanks for solving my problem so efficiently and speedily.
Errol Kaplan
Notebook & desktop upgrade experts in Port Melbourne
Priority business workstation repair service
Talk to our team of business workstation experts today or book online for immediate support.
Computer brands repaired in Port Melbourne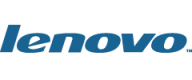 Book a same-day computer repair in Port Melbourne
Book your same-day computer service or IT support service today and we will call you right back to assist.
Recent Computer Repairs services in Port Melbourne
Helping locals around Port Melbourne with their computer problems and technical difficulties.
March 14, 2017 Delivery of new desktop PC, data migration from existing PC, home setup in Port Melbourne.
July 7, 2012 pentium 4 desktop pc repairs: system would not start, power supply faulty, thermaltake PSU 500w installed in Port Melbourne.
June 28, 2012 dell laptop computer repair: office 2010 word support, HTC phone hotspot problems in Port Melbourne.