Business & residential IT Support in Malvern
Professional residential & business IT Support experts in Malvern.
Book an appointment with our local IT experts in Malvern today for same-day service at your office or at home.
Customer service testimonials
Extremely efficient and expert service. Michael is very knowledgeable and professional and was able to rectify our computer/phone problems with minimum fuss.
Highly recommend and will use again!
Hugh thank you so much for your assistance – we were most satisfied with your service and appreciate your help on this project.
Jonathan came to my house on short notice and got my laptop up and running.
He was very polite and professional. A real gentleman.
Thank you so much for fixing my computer after a Microsoft update left me high and dry woth an unacessable computer.
Fabulous service which I highly recommend.
Thank you!
Thank you Alex, your service was impressive and I couldn't be happier with the outcome.
Celebrating 20 years of IT support in Malvern
Priority on-demand business IT support in Malvern
Disaster recovery planning
Printer technical support
Looking for priority on-demand business IT support? Talk to us today to see how we can help.
IT support for all major technology brands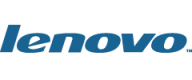 Book a same day IT support service
Book your same-day computer service or IT support service today and we will call you right back to assist.
Recent IT Support services in Malvern
Helping locals in Malvern with their computer problems and technical difficulties.
March 24, 2022 Remote printing technical support - MachShip Application in Malvern.
December 9, 2021 Apple macOS Email & Google Chrome Support in Malvern.
October 28, 2021 Onsite IT support in Malvern.
May 27, 2021 IT support: Windows 10 installation on Intel NUC, network sharing from Windows 10 to Windows XP, File server image backup clean-up in Malvern.
August 11, 2020 Mac OS Catalina reset of user account password and reconfiguration of email accounts in Malvern.