Local Computer Repairs in St Kilda
Your local computer repairs and laptop repairs experts in St Kilda.
Computer Repairs St Kilda
Intuitive Strategy offer computer repairs in St Kilda, desktop & laptop support services. Our experts have over 10years experience and are available at your business today or at your home. We offer expert computer advice in St Kilda for all types of computers. Get help with your laptop computer problems in St Kilda. Personal computer services (data recovery, laptop service, wireless networking, pc repairs).
Our professionals can come to you, on-site computer solutions in St Kilda to fix your computer so you can move on with your day. Choose a day and time and we will be there to repair your computer. Let us service your laptop or desktop PC on just about any day of the week. Same day computer repair service in St Kilda by your local computer technician is easy.
Desktop & laptop computer repairs St Kilda and notebook repairs in St Kilda to suite you!
Local computer repairs in St Kilda
We are your local computer repair experts in St Kilda. Catch us around Acland Street in St Kilda getting laptops & desktops back up and running! We aim to fix everyone's problems in the community and offer reliable computer services in St Kilda.
St Kilda's computers fixed the first time, every time – call us today on 1300-694-877!
Same-day computer repairs
Book an appointment with a local computer repair expert in St Kilda today.
For same-day repairs at your home, office or a location of your choice.
Customer service testimonials
Hugh was able to efficiently resolve issue remotely.
Very grateful for timely & friendly response.
Many thanks to Jonathan and the team for their very quick response to my call for help when my PC crashed and was under attack.
Within a couple of hours the system was up and running again and its back to business.
Their prompt attention and professionalism is to be congratulated.
Alex was wonderful – the service was fast and friendly. After having trouble finding a company that was able to fix my computer issues I was lucky to find Intuitive Strategy.
Should I ever need computer support again I will be straight back!
Thanks guys – much appreciated.
Johnathan
On time
Solved the problems
Very good results
Thanks
Michael
Thanks for your quick help. Alex was perfect professionally. He is really kind and polite as well. Keep going this way. Thanks again.
Notebook & desktop upgrade experts in St Kilda
Priority business workstation repair service
Talk to our team of business workstation experts today or book online for immediate support.
Computer brands repaired in St Kilda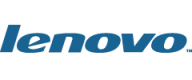 Book a same-day computer repair in St Kilda
Book your same-day computer service or IT support service today and we will call you right back to assist.
Recent Computer Repairs services in St Kilda
Helping locals around St Kilda with their computer problems and technical difficulties.
October 13, 2020 Receipts not sending from POS software and Microsoft Office activation issues in St Kilda.
April 20, 2020 Apple MacBook repair: black screen on boot and system performance check in St Kilda.
April 26, 2019 Onsite Small Business IT Support: supply & install cloned replacement POS Terminal in St Kilda.
February 4, 2019 in progress Lenovo ThinkPad X1 Carbon 6th Gen notebook liquid spill repair & clean in St Kilda.
September 14, 2018 On-site Laptop Repair: Dell Inspiron 15-3521 replace old faulty HDD with Seagate HDD with Windows re-installed in St Kilda.