Local Computer Repairs in Mentone
Your local computer repairs and laptop repairs experts in Mentone.
Local expert computer repairs Mentone and fast laptop repairs in Mentone. Our professional and experienced computer repairs technicians are ready to visit you at your home or office on-site whenever it suits you. Getting your computer repaired in Mentone is too easy!
We can come to you in Mentone at just about any time (9am – 7pm) and on most days (Monday – Saturday). We can have your computer repaired in Mentone the very same day with our on-site computer repair service. We will always leave you smiling!
Computer repairs Mentone, desktop pc repairs, laptop repairs and notebook repairs in Mentone at a time that is convenient for you! Just ask and we will make ourselves available for you.
Local computer repairs Mentone
Our local experts are just around the corner and are available in most suburbs around Mentone. We are based in Bayside and service Mentone, our computer repairs services reach down the south coast to Mordialloc, Parkdale and Aspendale Gardens. North of Mentone we can meet you in Cheltenham, Moorabbin and Highett. To the east of Mentone there's computer repairs technicians in Heatherton, Clarinda, Dingley Village & Keysborough. Heading west is mainly beach but we can also send our computer experts out to you in Beaumaris, Black Rock and Sandringham.
Mentone computers repaired fast the first time, every time – call us today on 1300-694-877!
Same-day computer repairs
Book an appointment with a local computer repair expert in Mentone today.
For same-day repairs at your home, office or a location of your choice.
Customer service testimonials
Hugh thank you so much for your assistance – we were most satisfied with your service and appreciate your help on this project.
I would recommend Jonathan's services to anyone. He was prompt, polite and very helpful. My computer is working at an unbelievable speed now, just like new!
Thank you very much, Jonathan.
Problem solved promptly and efficiently. Thank you!
Prompt and professional service. Laptop working better than new.
Notebook & desktop upgrade experts in Mentone
Priority business workstation repair service
Talk to our team of business workstation experts today or book online for immediate support.
Computer brands repaired in Mentone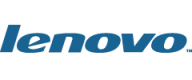 Book a same-day computer repair in Mentone
Book your same-day computer service or IT support service today and we will call you right back to assist.
Recent Computer Repairs services in Mentone
Helping locals around Mentone with their computer problems and technical difficulties.
January 19, 2021 Desktop computer repairs: Windows 10 start-up loop repair and SSD intsallation in Mentone.
December 1, 2020 All-in-one desktop computer repair: Windows 10 installation support in Mentone.
October 12, 2020 Lenovo PC repair: new workstation setup for VPN access via RDP in Mentone.
July 17, 2020 Desktop PC repair: replacement of faulty RAM sticks in Mentone.
June 26, 2020 Desktop computer repair: Windows 10 1903 technical support (OS updates installed), Macrium reflect 7.2.4971 updated, updated network credentials for Macrium image backups as they are out of date, ran FULL and incremental backups in Mentone.