Specialist WiFi tech support services
Professional business & residential wireless networking support experts in Bayside Melbourne.
Wireless Networking Support specialists
We are wireless networking support pros for everyone in Melbourne. Our WiFi & wired network setup consultants for business can speed up your IT environment. We are available on-site for networking IT support in Parkdale, Brighton, Mordialloc, Mentone, Hampton and all of Bayside. Call on us Monday to Friday from 8:30 am for same-day service.
If you need NBN technical support we are here to help!
We provide support for everyone on Telstra, TPG, IINET, Aussie Broadband, Optus, iPrimus, Exetel and all other NBN providers in Melbourne.
We have over 20 years experience in the IT industry which is why more local businesses choose us to support their computer networks.
Our professionals are available on the phone, remotely or on-site for any WiFi challenge. Engage our experts today to resolve your network problems.
Same-day WiFi support for everyone
Book an appointment with our local WiFi tech consultants today for same-day service at your business or at home.
Customer service testimonials
Many thanks to Jonathan and the team for their very quick response to my call for help when my PC crashed and was under attack.
Within a couple of hours the system was up and running again and its back to business.
Their prompt attention and professionalism is to be congratulated.
Alex was wonderful – the service was fast and friendly. After having trouble finding a company that was able to fix my computer issues I was lucky to find Intuitive Strategy.
Should I ever need computer support again I will be straight back!
Thanks guys – much appreciated.
Johnathan
Hi, I was really happy with the service I received. Alex arrived at the appointed time and clearly explained the options to me. Thank you
Alex was friendly, fast and helpful. I highly recommend him and the team at Intuitive Strategy!
Celebrating 20 years of tech support excellence
We have been networking computers together at home and at offices for well over 20 years. We can setup WiFi routers, repeaters, Mesh networking and virtual private networks (VPNs) for business. Our tools help detect the best wireless network channel to use for faster transfers. We can install the latest network hardware to enhance security and reliability at your home of place of work. Any operating system, every device, all connected together online.
Prompt, on-demand business support
Need advise on the best networking hardware for your business? If you want to know what goes on in your IT environment we can help.
Get a reliable cloud backup solution for your person or corporate data. Dropbox, OneDive, Google Drive or iCloud, we can help with all of them.
Virtual Private Networks​
Using OpenVPN software & Synology hardware we can deploy a robust, reliable & secure virtual private network (VPN) for your workplace.
Want to improve your WiFi speeds or deploy a new Mesh network? Our networking IT support experts have the skills to get it done on-site.
Faster hard wired networking setups start with Gigabit technology. We are experts in choosing the right hardware to get your data moving.
Go fast and go further with wireless repeaters, range extenders and Mesh devices at your home or office. Stream more & game better today.
Looking for priority on-demand business IT support? Talk to us today to see how we can help.
Supporting networking hardware
We not only offer expert software support for cloud backup & networking devices. We also troubleshoot networking hardware devices such as routers, extenders and mesh devices.
We support TP-Link Deco & Archer, Netgear Nighthawk, Google Nest, D-Link, Asus TUF, Ubiquiti and many more.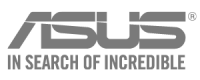 WiFi Support for everyone
Same-day networking support in the Melbourne CBD and along the bay in Bayside.
Our support technicians are available in the South East suburbs of Melbourne of Cheltenham & Caulfield for on-site support.
Book your IT support service now
Book your same-day IT support service today to get fast assistance!
Recent wireless networking support services
Helping locals around Melbourne resolve their WiFi networking issues.
October 21, 2020 WIFi Networking support: Canon MB5400 network printer troubleshooting on Windows 10, detected multiple networks in the office in Cheltenham.
October 14, 2020 Setup of Fritzbox 3000 to extend wifi network, and Dropbox syncing between two iMacs in Malvern.
October 8, 2020 NBN Internet and email WIFi technical support in Malvern.
October 6, 2020 Brother MFC-7860DW wireless printer network scanning setup support for Windows 10 in Mentone.
October 5, 2020 Optus NBN networking technical support: internet outage troubleshooting in Malvern.