Business & residential IT Support in Parkdale
Professional residential & business IT Support experts in Parkdale.
Book an appointment with our local IT experts in Parkdale today for same-day service at your office or at home.
Customer service testimonials
Hugh thank you so much for your assistance – we were most satisfied with your service and appreciate your help on this project.
Hi Guys,
Great service thanks.
Alex has once again sorted out everything we need.
Excellent service turnaround time and prompt service. Will definitely reuse and recommend this business
Thank you
Hi Michael,
Thanks for your very prompt response, and attendance to the issues. Corrected quickly and efficiently.
Cheers,
Wayne
Jonathan did a brilliant job in unravelling a mess of email accounts. Most grateful.
Celebrating 20 years of IT support in Parkdale
Priority on-demand business IT support in Parkdale
Disaster recovery planning
Printer technical support
Looking for priority on-demand business IT support? Talk to us today to see how we can help.
IT support for all major technology brands
<text block>
<<We provide IT support for all leading technology brands.>>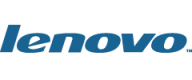 Book a same day IT support service
Book your same-day computer service or IT support service today and we will call you right back to assist.
Recent IT Support services in Parkdale
Helping locals around Parkdale with their computer problems and technical difficulties.
June 2, 2020 Samsung external SSD troubleshooting and reconfiguration in Parkdale.
April 29, 2019 Installation of Mozilla Firefox, and migration of settings and bookmarks from Internet Explorer in Parkdale.
April 5, 2019 Installation of Private Internet Access VPN and SMTP server whitelist request for email sending in Parkdale.
August 7, 2018 Email password reset, computer password reset, backup system reconfiguration in Parkdale.
March 22, 2018 small business IT support: Gmail email account access support and password recovery in Parkdale.