Business & residential IT Support in Parkdale
Professional residential & business IT Support experts in Parkdale.
Book an appointment with our local IT experts in Parkdale today for same-day service at your office or at home.
Customer service testimonials
Excellent thorough and friendly service—a commendable business model to emulate.
Problem solved promptly and efficiently. Thank you!
Jonathan came to my house on short notice and got my laptop up and running.
He was very polite and professional. A real gentleman.
Thank you so much for fixing my computer after a Microsoft update left me high and dry woth an unacessable computer.
Fabulous service which I highly recommend.
Thank you!
Michael you are the best Computer technician that I have ever met. You are obviously very very experienced, very quick and knowledgeable and solved all my niggling computer problems. Will certainly be calling you if I experience any further issues. Thankyou.
Michael was 100% professional and supportive. Would strongly recommend. Many thanks. Jerome
Celebrating 20 years of IT support in Parkdale
Priority on-demand business IT support in Parkdale
Disaster recovery planning
Printer technical support
Looking for priority on-demand business IT support? Talk to us today to see how we can help.
IT support for all major technology brands
<text block>
<<We provide IT support for all leading technology brands.>>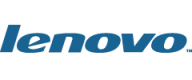 Book a same day IT support service
Book your same-day computer service or IT support service today and we will call you right back to assist.
Recent IT Support services in Parkdale
Helping locals around Parkdale with their computer problems and technical difficulties.
June 2, 2020 Samsung external SSD troubleshooting and reconfiguration in Parkdale.
April 29, 2019 Installation of Mozilla Firefox, and migration of settings and bookmarks from Internet Explorer in Parkdale.
April 5, 2019 Installation of Private Internet Access VPN and SMTP server whitelist request for email sending in Parkdale.
August 7, 2018 Email password reset, computer password reset, backup system reconfiguration in Parkdale.
March 22, 2018 small business IT support: Gmail email account access support and password recovery in Parkdale.