Business & residential IT Support in Hampton
Professional residential & business IT Support experts in Hampton.
Book an appointment with our local IT experts in Hampton today for same-day service at your office or at home.
Customer service testimonials
Many thanks to Jonathan and the team for their very quick response to my call for help when my PC crashed and was under attack.
Within a couple of hours the system was up and running again and its back to business.
Their prompt attention and professionalism is to be congratulated.
Jonathan came to my house on short notice and got my laptop up and running.
He was very polite and professional. A real gentleman.
Thank you so much for fixing my computer after a Microsoft update left me high and dry woth an unacessable computer.
Fabulous service which I highly recommend.
Thank you!
Easily to deal with and very knowledgeable.
Definitely recommend.
Excellent prompt service again. Thank you.
As Always very helpful and quick service thank you Michael and Team for always helping me! From day one you have always been available and quick with your service really appreciate it!
Celebrating 20 years of IT support in Hampton
Priority on-demand business IT support in Hampton
Disaster recovery planning
Printer technical support
Looking for priority on-demand business IT support? Talk to us today to see how we can help.
IT support for all major technology brands
<text block>
<<We provide IT support for all leading technology brands.>>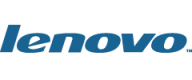 Book a same day IT support service
Book your same-day computer service or IT support service today and we will call you right back to assist.
Recent IT Support services in Hampton
Helping locals around Hampton with their computer problems and technical difficulties.
October 26, 2020 remote IT support for Outlook email, data file retrieval in Hampton.
October 8, 2020 IT support: domain names tidy up & mailbox cleanup for old domains, Virus & malware security review & maintenance in Hampton.
August 20, 2020 business IT support: MYOB AccountRight not exporting to Excel fix via regedit (unable to cast com object of type 'microsoft.office.interop.excel.applicationclass') in Hampton.
July 21, 2020 business IT remote support: RDP port changed for main reception PC for remote access, network trouble shooting support after Optus NBN change over on single laptop in Hampton.
May 14, 2020 IT support: Gmail e-mail forwarding setup for Outlook 2016 technical support in Hampton.