Business & residential IT Support in Braeside
Professional residential & business IT Support experts in Braeside.
Book an appointment with our local IT experts in Braeside today for same-day service at your office or at home.
Customer service testimonials
Alex was wonderful – the service was fast and friendly. After having trouble finding a company that was able to fix my computer issues I was lucky to find Intuitive Strategy.
Should I ever need computer support again I will be straight back!
Thanks guys – much appreciated.
Johnathan
Michael was a pleasure to work with. There was plenty of communication pre service where he explained in detail what he would be doing to enhance computer.
Computer was ready the same day. Super fast and friendly service. Not to mention how fast my laptop was when it was when it came back.
Will definitely use him again if need be!!
Easily to deal with and very knowledgeable.
Definitely recommend.
Michael is always so willing to assist, no matter how trivial the request. He comes promptly and cheerfully!
I would recommend his skills to all!
Michael was 100% professional and supportive. Would strongly recommend. Many thanks. Jerome
Celebrating 20 years of IT support in Braeside
Priority on-demand business IT support in Braeside
Disaster recovery planning
Printer technical support
Looking for priority on-demand business IT support? Talk to us today to see how we can help.
IT support for all major technology brands
<text block>
<<We provide IT support for all leading technology brands.>>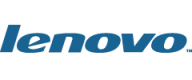 Book a same day IT support service
Book your same-day computer service or IT support service today and we will call you right back to assist.
Recent IT Support services in Braeside
Helping locals around Braeside with their computer problems and technical difficulties.
December 14, 2020 IT support: Windows Server 2019 maintenance (IIS activation, port forwarding, ASP.NET Core 2.2 Runtime (v2.2.8) - installation, SSL certification request), SSL purchased through ssl.com (common name api.alphabuilding.com.au) in Braeside.
September 11, 2020 Boardroom conference camera, microphone and PC setup and testing in Braeside.
October 15, 2019 Small business IT support: user account security enhancement, network cabinet cleanup, NBN Asus router 4G failover in Braeside.
April 12, 2019 Small business IT Support: Setup of Google Chrome Remote Desktop for remote desktop access and test VOIP services in Braeside.