Local, expert, IT support services
Professional residential & business IT Support experts in Bayside Melbourne.
We provide expert IT support to all local businesses and residents in Melbourne. Our technicians are available for on-site IT support in Mentone, Parkdale, Mordialloc, Brighton and all other Bayside and south east suburbs. Call on us Monday to Friday from 8:30 am for same-day service.
We have over 20 years experience in the industry which is why more local businesses choose us as their professional IT support provider.
Our technicians are always ready for an IT challenge. So connect with a local IT support expert today to see how quickly we can fix your IT problems.
Same-day IT support for everyone
Book an appointment with our local IT experts today for same-day service at your office or at home.
Customer service testimonials
A reliable & prompt sevice, professionally and efficiently performed.
Always find solution to problem presented.
Highly recommended.
Hugh was efficient, professional and did the job I wanted perfectly. Very thankful I found him!
Michael was a pleasure to work with. There was plenty of communication pre service where he explained in detail what he would be doing to enhance computer.
Computer was ready the same day. Super fast and friendly service. Not to mention how fast my laptop was when it was when it came back.
Will definitely use him again if need be!!
Easily to deal with and very knowledgeable.
Definitely recommend.
Jonathan was fantastic. He really put a lot of work into solving my computer problem and pro-offered alternative solutions, if the problem reoccurred. He also gave me some very helpful Microsoft Office software advice.
Celebrating 20 years of IT support excellence
Intuitive Strategy has been working in the IT support industry for over 20 years. We are experts in Microsoft Windows and Apple macOS technical support. Our technicians are conveniently located throughout Melbourne. We can either come out to you on-site or assist you via remote technical support. We provide IT support in Brighton, Cheltenham, Mentone, Caulfield, Highett, Bentleigh East, Moorabbin, Elwood, St Kilda, Malvern and most other south east suburbs.
Priority on-demand business IT support
Get a reliable cloud backup solution for your person or corporate data. Dropbox, OneDive, Google Drive or iCloud, we can help with all of them.
Disaster recovery planning
Do you have a plan in place for when disaster strikes? Ensure business data safety & IT infrastructure continuity in the case of an IT disaster.
Looking for experience hardware technicians to maintain or upgrade your desktop or laptop workstations? We support all major hardware.
Want reliable, safe and scale-able cloud backup solution? We provide support for Dropbox, OneDrive, Google Drive & iCloud backups.
Looking for Apple Mac or Windows IT support specialists in Melbourne? We have helped dozens of businesses and hundreds of residents with their laptop and desktop computers.
Need IT support for Office 365 apps like Outlook 365? Our experts can help configure your e-mail accounts and troubleshoot Outlook bugs.
Printer technical support
Having problems with your USB or WiFi network printers? Let us help you get them working on your wireless network at home or at the office.
IT support for remotely connected users to your office network environment and technical support when you all need it most.
Want to improve your WiFi speeds or deploy a new Mesh network? Our networking IT support experts have the skills to get it done on-site.
Looking for priority on-demand business IT support? Talk to us today to see how we can help.
IT support for all major technology brands
We are experts when it comes to IT support for network technology and software support. We provide on-demand service for Microsoft Office, Microsoft Windows, Apple macOS & OS X. We can also setup & troubleshoot your WiFi networking technology from TP-Link, D-Link, Netgear, Linksys, ASUS and CISCO.
Our Cloud backup technology specialists are here to help you with Dropbox, OneDrive, Google Drive and iCloud integration. Let us help your business stay protected with a cloud backup solution from Synology. Ensuring a complete off-site data backup in case of a disaster.
We even offer on-demand workstation support from Dell, Apple MacBook, HP, Acer, Lenovo, Asus, MSI, Toshiba, Sony, Fujitsu and many more.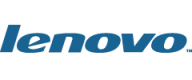 We are available for same-day IT support in the Melbourne CBD and along the bay through Bayside.
Our support technicians are available in the South East suburbs of Melbourne of Caulfield & Cheltenham for on-site support.
Book your IT support service now
Book your same-day IT support service today to get fast assistance!
Recent IT support services
Helping locals around Melbourne with their IT support services.
January 21, 2021 IT Support: Google G-Suite Gmail administration and maintenance in Brighton.
January 15, 2021 IT support: Foil Express USB printer trouble shooting in Armadale.
January 12, 2021 Onsite IT support: Cloud sync of data on Windows 10 in Moorabbin.
January 8, 2021 IT Support: Outlook email account sign-in trouble shooting for Gmail (needed to re-enable less secure apps) in Bentleigh.
December 14, 2020 IT support: Windows Server 2019 maintenance (IIS activation, port forwarding, ASP.NET Core 2.2 Runtime (v2.2.8) - installation, SSL certification request), SSL purchased through ssl.com (common name api.alphabuilding.com.au) in Braeside.