On-site Laptop & Desktop Maintenance services
Experts in laptop & desktop maintenance for businesses & residents of Melbourne.
Laptop & Desktop Maintenance
We provide professional laptop & desktop maintenance services to businesses and domestic customers in Melbourne. 
Call on us Monday to Friday from 8:30 am for same-day computer service.
With over 20 years experience in the IT industry you can count on us to get the job done right.
So talk to us today about ongoing or on-demand laptop and desktop computer maintenance services.
Same-day computer maintenance for everyone
Book an appointment with our local computer maintenance experts today for same day computer service.
Customer service testimonials
Excellent thorough and friendly service—a commendable business model to emulate.
Great work . Thanks for coming Home to repair my I Mac . Jonathan was amazing and really really polite .
Jonathan visited our business to help me with memory problems on my laptop. He was extremely efficient, professional, and knowledgeable. He upgraded the memory and seamlessly transferred all my information on to the new Hard-Drive without missing a beat.
I was thrilled with his service and will definitely use his services again in the future.
Hi, I was really happy with the service I received. Alex arrived at the appointed time and clearly explained the options to me. Thank you
As Always very helpful and quick service thank you Michael and Team for always helping me! From day one you have always been available and quick with your service really appreciate it!
Celebrating 20 years of computer services excellence
After working in the IT industry for over 20 years we know what it takes to provide excellent computer services. Our technicians have the skills, knowledge and tools to maintain your desktop, laptop or workstation computers. Get in touch today for onsite service in Brighton, Cheltenham, Moorabbin, Caulfield, Bentleigh East, St Kilda, Ormond and McKinnon.
Priority on-demand business systems maintenance
Talk to our business computing team today about an on-demand maintenance solution for your organisation.
IT maintenance for all major technology brands
We specialise in maintaining business workstations and provide prompt software support for Windows 10, macOS and Office 365. Our on-demand technology maintenance team is available throughout Melbourne. 
Our WiFi networking experts can maintain TP-Link, Netgear, D-Link, Linksys, ASUS and CISCO network hardware. Ensuring your home and business IT environment is always operational, safe and secure.
Our Cloud technology specialists are can assist you with maintaining your data backups in Dropbox, OneDrive, Google Drive and iCloud. We can even assist in setting up a new backup if you don't already have an off-site backup solution.
We even offer on-demand workstation support from Dell, Apple MacBook, HP, Acer, Lenovo, Asus, MSI, Toshiba, Sony, Fujitsu and many more.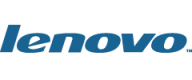 Book your IT maintenance service now
Book your same-day IT maintenance service today to get help fast!
Recent laptop & desktop maintenance services
Helping locals around Melbourne with their computer maintenance services.
October 26, 2020 IT software maintenance: Reckon Accounts Premier 2020 R2 October 2020 Tax Table Update, HP ProDesk 400 G4 DM Windows 10 2004 feature update black screen bug repaired with graphics card drive update in Mentone.
October 22, 2020 Dell Inspiron 15 5000 Laptop setup and user data transfer support, HP DeskJet printer installation, Office 365 Personal subscription setup, virus and malware security deployment, Outlook 365 POP mailbox deployment in Brighton.
October 21, 2020 Kyocera TASKalfa 3252ci Windows printer offline troubleshooting and repair, also ran Windows 10 updates in Mentone.
October 19, 2020 Computer maintenance & laptop maintenance support for Windows 10, RDP configuration, IMAP mailboxes creation in Bentleigh East.
October 6, 2020 Desktop computer maintenance: Windows 10 slow performance assessment in Bentleigh East.