Business & residential IT Support in Mentone
Professional residential & business IT Support experts in Mentone.
Book an appointment with our local IT experts in Mentone today for same-day service at your office or at home.
Customer service testimonials
I was very happy that Michael was able to not only explain my issue, but also provide a checklist to work through it for future reference. Then saving it to my desktop
As always, prompt, fast and effective support
I would recommend Jonathan's services to anyone. He was prompt, polite and very helpful. My computer is working at an unbelievable speed now, just like new!
Thank you very much, Jonathan.
A reliable & prompt sevice, professionally and efficiently performed.
Always find solution to problem presented.
Highly recommended.
Quick, efficient, friendly! Thank you!
Celebrating 20 years of IT support in Mentone
Priority on-demand business IT support in Mentone
Disaster recovery planning
Printer technical support
Looking for priority on-demand business IT support? Talk to us today to see how we can help.
IT support for all major technology brands
<text block>
<<We provide IT support for all leading technology brands.>>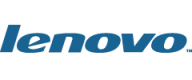 Book a same day IT support service
Book your same-day computer service or IT support service today and we will call you right back to assist.
Recent IT Support services in Mentone
Helping locals around Mentone with their computer problems and technical difficulties.
August 19, 2020 Setup of Chrome Remote Desktop for access to server in Mentone.
July 22, 2020 Installation of latest Windows updates to improve stability in Mentone.
July 15, 2020 Upgrade of 7 PCs from Microsoft Windows 7 to Microsoft Windows 10 in Mentone.
July 10, 2020 Migration of website and email hosting from Netregistry to VPS Blocks in Mentone.
July 6, 2020 Upgrade of storage space in Office 365 mailbox (for Kerry) in Mentone.