Local Data Recovery in Cheltenham
Need your deleted data recovered in Cheltenham? We're here to help!
Get in touch for same-day data recovery at your home or business in Cheltenham.
Customer service testimonials
My recent consultation was my third.
Hugh my consultant is a lovely guy and fabulous. He's technically highly competent.
I highly recommend Hugh and Intuitive Strategy.
A reliable & prompt sevice, professionally and efficiently performed.
Always find solution to problem presented.
Highly recommended.
Hugh was terrific. He communicated his time, the work in progress and the drop off. The work done was very professional and pleasing.
Michael was a pleasure to work with. There was plenty of communication pre service where he explained in detail what he would be doing to enhance computer.
Computer was ready the same day. Super fast and friendly service. Not to mention how fast my laptop was when it was when it came back.
Will definitely use him again if need be!!
Jonathan did a brilliant job in unravelling a mess of email accounts. Most grateful.
Laptop & desktop

software data recovery

Cheltenham
Same-day data restoration support
Speak to one of our friendly repair techs today or book online for immediate assistance.
Recovering data from leading computers
<text block>
<<Getting your data back from all major computer brands.>>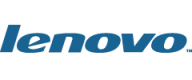 Business & residential data recovery Cheltenham
Book your same-day data recovery pick-up today in Cheltenham.
Recent Data Recovery services in Cheltenham
We've been helping locals around Cheltenham recover their data.
July 1, 2020 Microsoft Word recovery of missing document in Cheltenham.
October 22, 2019 Acer TraveMate 5742 laptop repair: data recovery due to laptop not powering in Cheltenham.
September 13, 2019 Apple iMac (Early 2009, 20") Data Backup in Cheltenham.
April 25, 2018 iMac 2011 Data Recovery in Cheltenham.
February 17, 2018 File Recovery: Mac OS X Sierra on Macbook Pro with SSD in Cheltenham.