Professional data recovery services
Need your deleted data recovered? We are here to help!
Intuitive Strategy are Melbourne's data recovery experts. Choose us to recover your data and restore your system today.  
We have over 20 year experience in the IT industry providing data recovery services. 
We can recover deleted data from crashed laptop & desktop hard drives and assist you with disaster recovery. Our data recovery services range from simple data backup support, laptop hard drive data recovery, desktop PC software recovery, corporate disaster recovery and data backup solutions. 
We are available from 8:30 am Monday to Friday so you can always rely on us to recover your data fast.
Same-day data recovery solutions
Get in touch for same-day service in recovering your home or business data today.
Customer service testimonials
Attn: Intuitive Strategy,
I had another session with Hugh last week. It was remote due to lockdown.
Again, Hugh was fantastic and really helpful and resourceful. As always my IT issues are resolved, done so quickly and efficiently and I one less issue I need to stress about.
I highly recommend Hugh and the team.
Kind regards,
Jason
Very Satisfied Customer
Excellent prompt service as always
Alex was fantastic. He gave me great advice, was able to see me at very short notice just before the new year and was friendly, professional and fantastic!! Will definitely recommend to all my friends and keep coming back for any future issues. Thanks.
Michael was 100% professional and supportive. Would strongly recommend. Many thanks. Jerome
Prompt and professional service. Laptop working better than new.
Laptop & desktop software data recovery experts
If you need local experts to recover your data you've found them. We are celebrating 20 years in the IT industry providing data recovery services in Melbourne. We can recover deleted files & crashed Windows and macOS operating systems. We offer a complimentary pick-up and return service at no extra charge to recover your data faster. Weather it's deleted or corrupt we can connect to you remotely and restore your data.
If your time machine has failed you need your macOS data recovered we can help. Speak to one of our data recovery experts today for priority data restoration support.
We have access to the latest software to assist in recovering deleted files from desktop computers and laptops in Melbourne.
Has your Windows stopped booting and you need your data recovered? We can get recover your data onto an external USB hard disk drive and restore your Windows environment.
Same-day data restoration support
Speak to one of our friendly repair techs today or book online for immediate assistance.
Recovering data from leading computers
If it's a laptop or desktop you need data recovered from speak to us. We can get data back from HP, Asus, Acer, Lenovo, MSI, Dell, Apple MacBook, Toshiba, Sony and many other PCs and notebooks.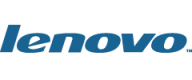 Book your data recovery service now
Book your same-day data recovery pick-up today.
Recent data recovery services
Here's how we've been helping locals around Melbourne recover their data.
October 7, 2020 MacBook Air data recovery: MacBookAir7,2 Early 2015 liquid damage data retrieval in Beaumaris.
August 31, 2020 Data recovery service: Windows 10 file history data backup restoration in Bentleigh.
July 1, 2020 Microsoft Word recovery of missing document in Cheltenham.
June 19, 2020 data file recovery after deletion from Windows 10 (Greg F) in Bentleigh.
June 16, 2020 MacBook Pro mid-2012 13" data recovery in Elwood.