Local Computer Repairs in Ormond
Your local computer repairs and laptop repairs experts in Ormond.
Get it fixed fast, computer repairs in Ormond for desktops & laptops. Our systems experts have over 10years experience and are available today at your home or office. We offer expert computer advice in Ormond for all types of computers. Get speedy computer solutions for laptop computer problems in Ormond. Personal, professional, computer services for you (data recovery, laptop service, wireless networking, pc repairs).
Let us come to you, on-site computer solutions in Ormond to fix your computer without hassle. Choose a day and time and we will be there to repair your computer. Let us repair your laptop or desktop PC on just about any day of the week (Mon – Sat). Same day computer repair service in Ormond by a local computer technician made easy.
Laptop & desktop computer repairs Ormond and notebook repairs in Ormond today!
Local computer repairs in Ormond
We are your local computer repair experts in Ormond. Find us around North Road in Ormond fixing laptops and desktops! We aim to fix everyone's problems in the community and offer reliable computer services in Ormond.
Ormond's computers fixed the first time, every time – call us today on 1300-694-877!
Same-day computer repairs
Book an appointment with a local computer repair expert in Ormond today.
For same-day repairs at your home, office or a location of your choice.
Customer service testimonials
Great service by Jonathan and very cost efficient. Would highly recommend to anyone needing IT assistance.
Thanks to Alex from Intuitive Strategy with prompt service and a new screen in hand my daughter's laptop was fixed in no time in the convenience of our home. Assignments will be in and peace restored to the family. 🙂
Janine
Easily to deal with and very knowledgeable.
Definitely recommend.
Excellent service turnaround time and prompt service. Will definitely reuse and recommend this business
Thank you
Thank you Alex, your service was impressive and I couldn't be happier with the outcome.
Notebook & desktop upgrade experts in Ormond
Priority business workstation repair service
Talk to our team of business workstation experts today or book online for immediate support.
Computer brands repaired in Ormond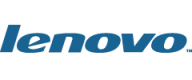 Book a same-day computer repair in Ormond
Book your same-day computer service or IT support service today and we will call you right back to assist.
Recent Computer Repairs services in Ormond
Helping locals around Ormond with their computer problems and technical difficulties.
November 19, 2020 Desktop computer repair upgrade: 4TB Seagate Barracuda HDD installation in Ormond.
July 29, 2020 desktop computer repair: replacement of case and PSU in Ormond.
August 27, 2019 HP Envy Recliner 23 desktop computer repair service, 250GB SSD upgrade in Ormond.
April 14, 2018 HP ENVY m6 notebook Windows reinstall, file backup & recovery, and Wireless Network adjustment in Ormond.
March 30, 2018 MSI GT72VR 6RE laptop replacement of top cover in Ormond.