Local Computer Repairs in Mordialloc
Your local computer repairs and laptop repairs experts in Mordialloc.
Computer Repairs Mordialloc
Get it fixed fast, computer repairs in Mordialloc for desktops & laptops. Mordialloc's computer experts have over 10years experience and are available today at your home or office. We offer expert computer advice in Mordialloc for all types of computers. Get speedy computer solutions for laptop computer problems in Mordialloc. Personal, expert, computer services for you (data recovery, laptop service, wireless networking, pc repairs).
Let us come to you, on-site computer solutions in Mordialloc to fix your computer without hassle. Choose a day and time and we will be there to repair your computer. Let us repair your laptop or desktop PC on just about any day of the week (Mon – Sat). Same day computer repair service in Mordialloc by a local computer technician made easy.
Laptop & desktop computer repairs Mordialloc and notebook repairs in Mordialloc today!
Local computer repairs in Mordialloc
We are your local computer repair experts in Mordialloc. Find us around Nepean Highway in Mordialloc fixing laptops and desktops! We aim to fix everyone's problems in the community and offer reliable computer services in Mordialloc.
Mordialloc's computers fixed the first time, every time – call us today on 1300-694-877!
Same-day computer repairs
Book an appointment with a local computer repair expert in Mordialloc today.
For same-day repairs at your home, office or a location of your choice.
Customer service testimonials
Jonathan came to my house on short notice and got my laptop up and running.
He was very polite and professional. A real gentleman.
Thank you so much for fixing my computer after a Microsoft update left me high and dry woth an unacessable computer.
Fabulous service which I highly recommend.
Thank you!
Hugh was efficient, professional and did the job I wanted perfectly. Very thankful I found him!
Great service. . Very helpful staff and Pickup and delivery outside of business hours.
Alex was friendly, fast and helpful. I highly recommend him and the team at Intuitive Strategy!
Michael is always reliable and very knowledgable.
He has helped me out on a number of occasions and consistently produced great result.
Nikki Casey
Notebook & desktop upgrade experts in Mordialloc
Priority business workstation repair service
Talk to our team of business workstation experts today or book online for immediate support.
Computer brands repaired in Mordialloc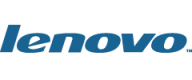 Book a same-day computer repair in Mordialloc
Book your same-day computer service or IT support service today and we will call you right back to assist.
Recent Computer Repairs services in Mordialloc
Helping locals around Mordialloc with their computer problems and technical difficulties.
September 20, 2019 Desktop computer repair service: PC power supply replacement support in Mordialloc.
June 7, 2019 Apple iMac pre 2011 computer SSD upgrade in Mordialloc.
November 2, 2018 Desktop computer repairs: Networking between Windows PX and Windows 10, Outlook 2010 SMTP outgoing email bounce back undelivered repair in Mordialloc.
July 16, 2018 onsite laptop repair: ASUS ZenBook Flip UX360U SSD replacement with user data migration in Mordialloc.
February 7, 2018 ASUS N54 laptop, upgrade to Windows 10 and installation of Trend Micro antivirus software in Mordialloc.