Local Computer Repairs in Blackburn South
Your local computer repairs and laptop repairs experts in Blackburn South.
Computer Repairs Blackburn South
Same-day computer repairs
Book an appointment with a local computer repair expert in Blackburn South today.
For same-day repairs at your home, office or a location of your choice.
Customer service testimonials
Great service by Jonathan and very cost efficient. Would highly recommend to anyone needing IT assistance.
Jonathan visited our business to help me with memory problems on my laptop. He was extremely efficient, professional, and knowledgeable. He upgraded the memory and seamlessly transferred all my information on to the new Hard-Drive without missing a beat.
I was thrilled with his service and will definitely use his services again in the future.
Jonathan was fantastic. He really put a lot of work into solving my computer problem and pro-offered alternative solutions, if the problem reoccurred. He also gave me some very helpful Microsoft Office software advice.
Excellent prompt service again. Thank you.
Hugh was very helpful and the problem appears to have been solved. I've not had an opportunity today to use the computer until now, but so far all seems to be OK. Will let you know if not. Thank you.
Notebook & desktop upgrade experts in Blackburn South
Priority business workstation repair service
Talk to our team of business workstation experts today or book online for immediate support.
Computer brands repaired in Blackburn South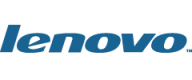 Book a same-day computer repair in Blackburn South
Book your same-day computer service or IT support service today and we will call you right back to assist.
Recent Computer Repairs services in Blackburn South
Helping locals around Blackburn South with their computer problems and technical difficulties.