Local Computer Repairs in Armadale
Your local computer repairs and laptop repairs experts in Armadale.
Computer Repairs Armadale
Intuitive Strategy offer computer repairs in Armadale & expert computer repair services. Our technicians have over 18 years experience and are available at home, your office or business most days of the week. We are happy to offer expert computer advice to our customers as a courtesy for their support. We are excellent at resolving laptop computer problems in Armadale and providing specialist solutions.
Our jobs are carried out on-site in Armadale at your convenience, at a time that is suitable for you. Let us service your laptop or desktop on just about any day of the week Monday to Friday. Have your computer repaired in Armadale the same day with our on-site computer repair service.
Laptop & desktop computer repair Armadale and notebook repairs in Armadale at your leisure!
Local computer repairs in Armadale
We are your local computer repair experts in Armadale. You may have seen us around High Street in Armadale helping out your local business neighbours! Supporting the local community and using reliable computer services in Armadale.
Armadale computers fixed the first time, every time – call us today on 1300-694-877!
Same-day computer repairs
Book an appointment with a local computer repair expert in Armadale today.
For same-day repairs at your home, office or a location of your choice.
Customer service testimonials
Very happy with the service provided by Bryn who was prompt, efficient and courteous. It was a pleasure to have him help us out.
Was an issue with screen replacement The technician Jonathan did a great job returned the next night and fixed the problem also fixed my larger screen at no cost much appreciated
Would highly recommend great job
Rob
Very pleased with service. Jonathan was very professional and courteous.
Thanks
Excellent service turnaround time and prompt service. Will definitely reuse and recommend this business
Thank you
As Always very helpful and quick service thank you Michael and Team for always helping me! From day one you have always been available and quick with your service really appreciate it!
Notebook & desktop upgrade experts in Armadale
Priority business workstation repair service
Talk to our team of business workstation experts today or book online for immediate support.
Computer brands repaired in Armadale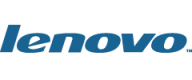 Book a same-day computer repair in Armadale
Book your same-day computer service or IT support service today and we will call you right back to assist.
Recent Computer Repairs services in Armadale
Helping locals around Armadale with their computer problems and technical difficulties.
January 27, 2020 HP TouchSmart 610 compute repair: 500GB SSD upgrade service in Armadale.
January 17, 2020 Windows 10 Stop code 0xbbadb001 Toshiba computer repair, Macrium reflect home additional image backup setup in Armadale.
January 9, 2020 desktop computer repairs: Windows 7 POS upgrade to Windows 10, Insight Server SSD clone (Win 7) and Upgrade to Windows 10 in Armadale.
October 25, 2019 Dell laptop computer repair: 1TB SSD upgrade in Armadale.
September 30, 2019 ASUS ZenBook UX305 laptop repair: SSD upgrade from 128GB to 500GB Samsung Evo m.2 in Armadale.